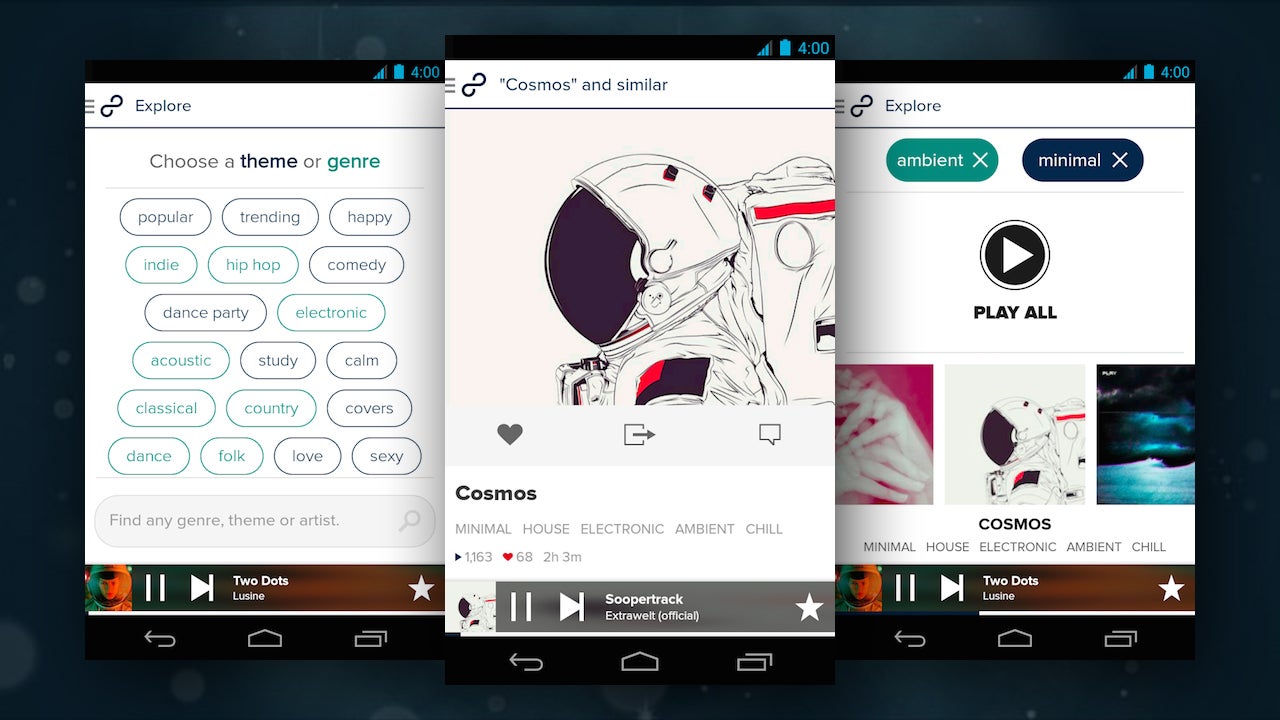 Android: The latest version of 8tracks for Android does more than just play free streaming music and playlists. It's also a great tool to find music that fits a particular mood or genre.
8Tracks 3.0 was just released last week and packs in all of the features we saw in the iPhone version earlier this year, but it's now also optimised for Android devices. It shares the same new navigation, focus on finding great mixes, and it gives you the option to tap a mood or genre and instantly start hearing music — no need to do a lot of searching, scrolling or testing out playlists to see if you'll like them first.
As soon as you open the new app, you'll see mixes and moods you can choose from, as well as staff picks. Tap play, and you're off and listening. Changing the "channel" or swapping genres is a quick swipe away in the left sidebar. Also in the sidebar are all the things you'd expect, including your favourite artists, favourite mixes, saved songs and so on. A persistent player at the bottom makes sure all that swiping around never stops the music. Hit the link below to give the new version a try.
8tracks Playlist Radio [Google Play]