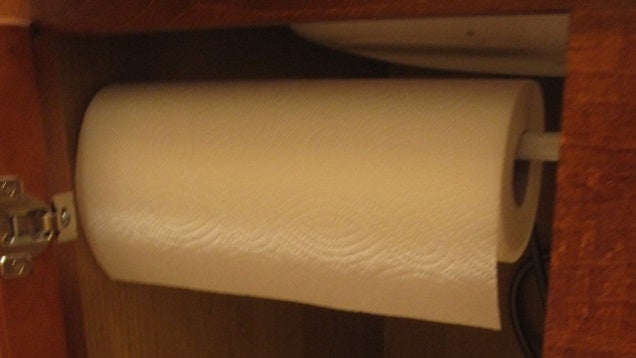 If you're tired of having your paper towels out on the counter, use a tension rod to hide it in a cabinet while enabling easy access.
Photo by Alejandra
The tip comes from Alejandra at home organising blog Alejandra.tv. All you need to do is stick the tension rod through the cardboard tube in the paper towels, find the height you'd like it inside the cabinet, and tighten the rod.
Tension rods have a multitude of uses, such as making lid lid organisation easier or hanging spray bottles in an easy-to-reach place. Now you can add discreet paper towel dispensing to that list.
Creative Paper Towel Storage [Alejandra.tv via Apartment Therapy]