University dorms normally don't give you a lot of space to play with, and with tight student budgets, many just end up with a mishmash of furniture haphazardly arranged. Flickr user lorby351's room, however, is different.

Everything (mostly IKEA furniture) is very neatly arranged and coordinated, and there's plenty of organisation in that bookcase wall. Here's a view of the uncluttered desktop: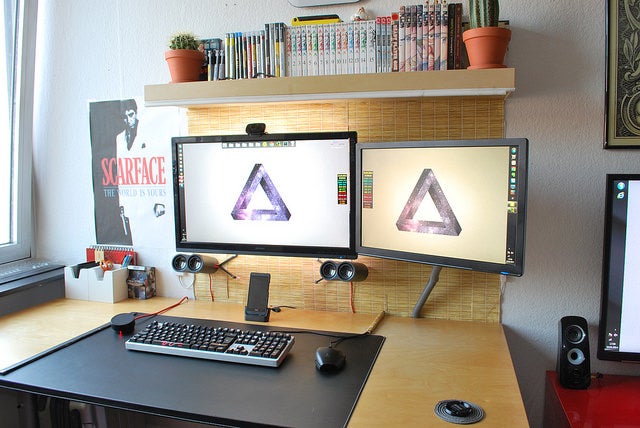 Looks like a great place to focus on your studies.
Dorm1 [Flickr]