Tablets are great for email, games and productivity apps. They can also be useful for note-taking, annotations and drawing, but when you start doing those things, a good stylus is extremely useful. This week we're looking at five of the best tablet styli for capacitive touch screens, based on your nominations.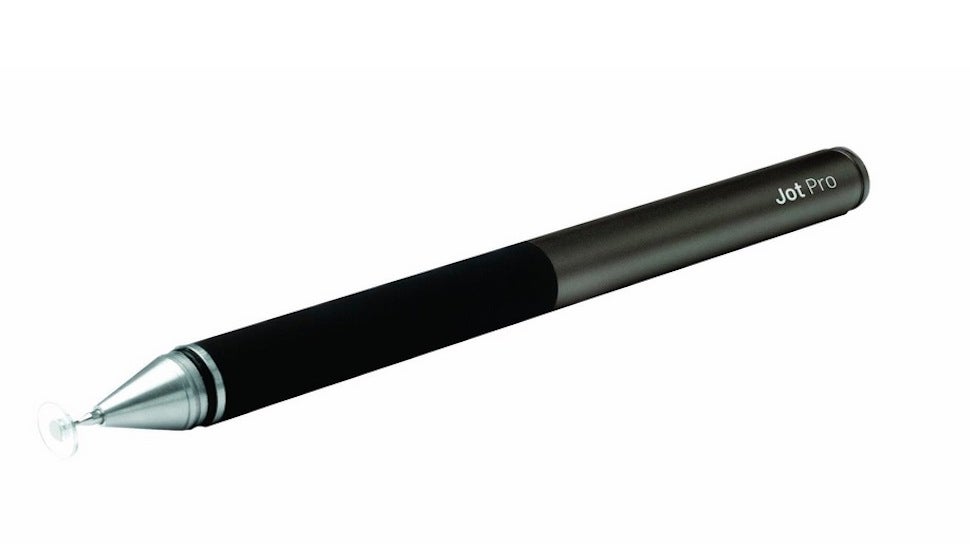 Adonit's Jot Pro trades the traditional rubber or felt nib found on many capacitive styli for a fine point and a clear plastic disc that offers more accuracy and a precise fine drawing or writing point for note-taking and drawing. The tip is dampening and has a slight springing motion so your lines draw more naturally. The stylus itself has a metal case that can attach to your tablet's case magnets for easy storage, and features a rubber grip for comfortable use. While the Jot Pro is marketed for iOS phones and tablets, it works just fine with any capacitive touch screen, so Android and Windows phones and tablets can use it too. It will set you back around $45 in Australia.
---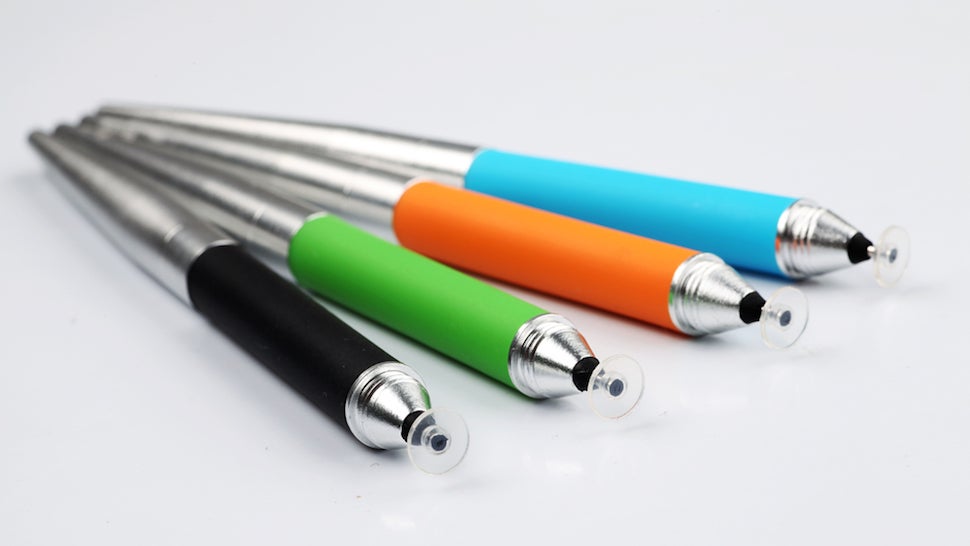 The Musemee Notier is another disc-tipped tablet stylus, except it tries to bridge the precision of the fine, disc-tipped stylus with the flexible, tap-anywhere easy use of a rubber-tipped stylus. The disc tip is easily removable, and unlike the Jot Pro, the cap of the Notier can rest on the back of the stylus while you use it. It's long and narrow and you won't mistake it for a regular pen, but it's still easy to use and works on any capacitive tablet or phone screen. It costs $US16 plus postage direct from the manufacturer.
---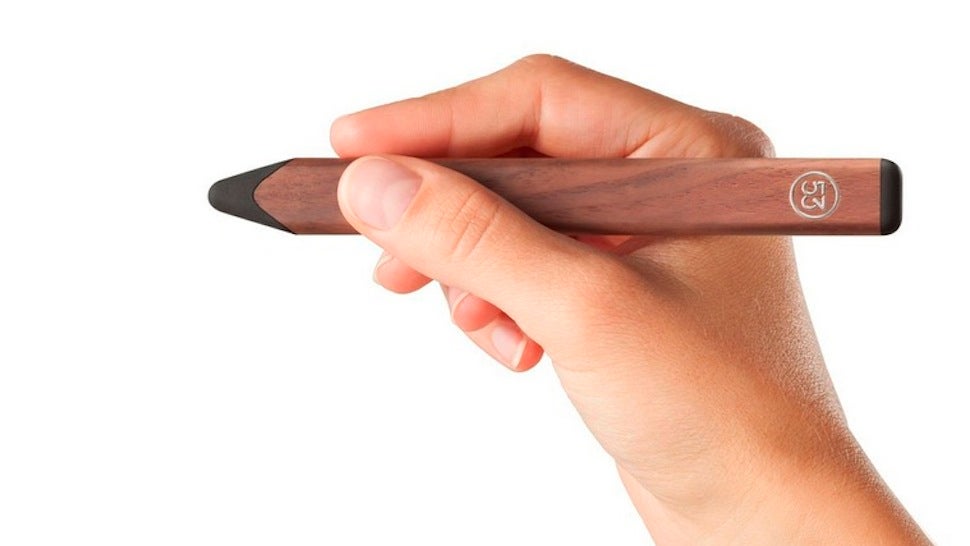 You may remember the name 53 as the team behind Paper, one of our favourite tablet drawing apps. Sure enough the Pencil stylus works really well with the Paper app. It's a broad, large stylus shaped like a carpenter's pencil that's clearly designed for drawing and art-related tasks (and not so much for note-taking or annotation.) The stylus comes with a number of additional sensors and features, including an eraser rear tip, and Bluetooth that pairs with your tablet for features like blend and palm rejection (where the tablet ignores where your palm may be touching the screen.) Most of the Pencil's best features are only available in 53 apps like Paper, and other apps that use 53s APK, like Procreate and Noteshelf (so it's of less use to Android device owners). For regular apps, you can still use it as a normal stylus that you can tap to open apps, jot down notes, or draw. It's available in two styles, graphite and walnut (with a magnetic strap that will attach to your iPad). Prices start at $US60 (plus shipping) direct from the manufacturer.
---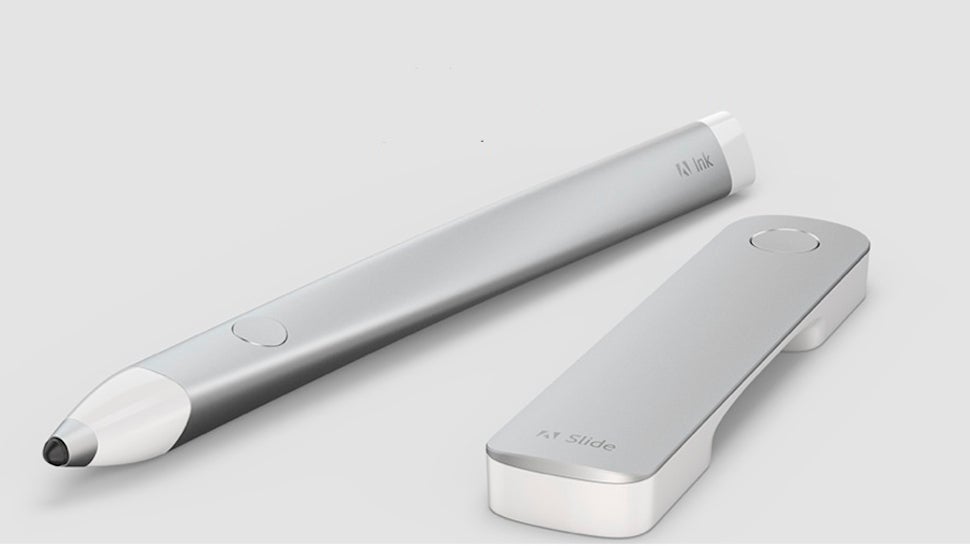 Adobe's Ink and Slide is pricey compared to most other styli in the roundup — it will set you back $US199 for the "Creative Cloud Pen" and "Digital Ruler" that come in the package. (It hasn't been officially released in Australia yet but is due later this year). It only operates on iPads. The Ink and the Slide are both machined aluminium that are comfortable to use for long periods, and the Ink adapts to the way you hold it. The tip of the Ink is a rubberised nib that uses Adobe's pressure-sensitive "Pixelpoint" technology for precise drawing, writing or annotating. You can choose your colour and have it displayed on the top of the Ink, and then use the Slide "digital ruler" to draw perfect shapes, lines and grids with ease.The Ink and the Slide both connect with Adobe's Creative Cloud software for your iPad and make use of the tools, files, and settings you have saved in the cloud.
---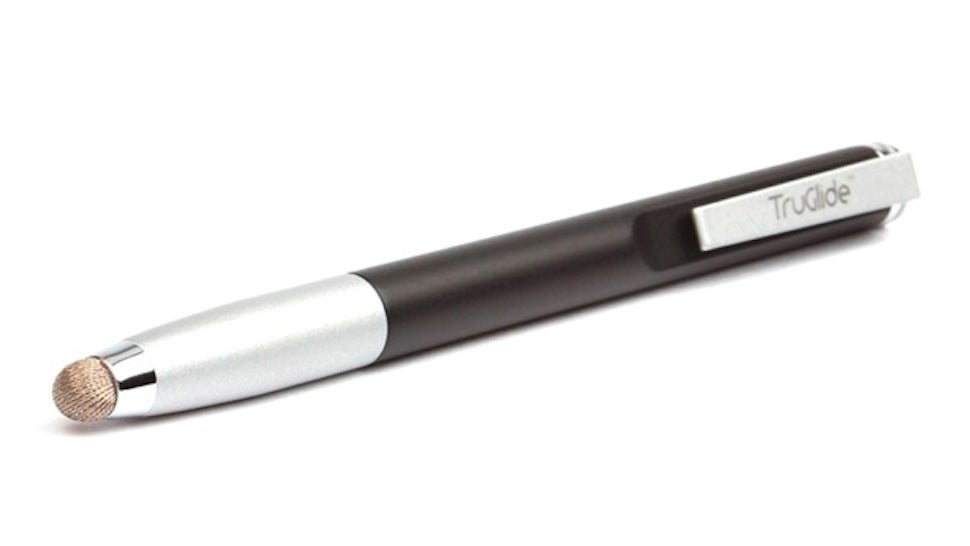 Lynktec's TruGlide Pro has a 5mm microfiber/metal-mesh fabric tip that looks like a traditional rubber nib, but is far more precise. The TruGlide Pro is a compactstylus, about the size of a small pen, and can be clipped to the side of your tablet when not in use. It works with any capacitive touch screen, functions just as well for writing and annotation tasks as it does for drawing and sketching, and is small enough to hold easily and use with smaller or larger tablets. Best of all, it's affordable — it costs $US15 plus postage direct from the manufacturer.
---
The honourable mention this week goes out to the Wacom Bamboo Solo, a well-known stylus that comes in a variety of colours. It's thin, portable, easy to store, and has a soft rubber nib tip that tracks well on phone or tablet screens. When paired with Wacom's Bamboo Paper and Bamboo Loop apps, the Bamboo is even more useful.
Speaking of Wacom, a few of you noted that capacitive styli have their own limitations as a category, and suggested you should get a digitiser instead — which is a great option if you're willing to spend a lot more money or buy a specific device with a specific tablet stylus because you plan to take notes or do some light drawing. If you're looking for a stylus that will work with whatever device you may already have, the ones above are a good option. If you haven't purchased anything yet and you're thinking about buying a tablet that a stylus will work with, consider a digitiser.
Have a favourite stylus that didn't make the list? Tell us why it's so useful in the comments.