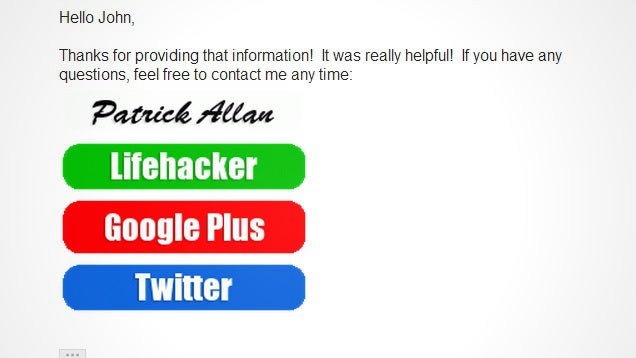 It often seems like more people manage their email on their smartphones than on desktops. The VerticalResponse Button Builder can make your contact links easier to access on smartphone touchscreens.
The builder is easy to use and all you need is an email address. You type in the text you want, select the shape and font, and then choose your colour scheme. When it's ready, click "Send Me My Button!" and you'll receive a download link in your email. The buttons come as GIFs.
To create the button links:
Insert the image into your email wherever you like.
Then highlight the image with your mouse.
Then hit the "add link" button and enter the address or email you'd like to link to.
That's all there is to it. Now your email links are mobile friendly. To make your own buttons, hit the link below.