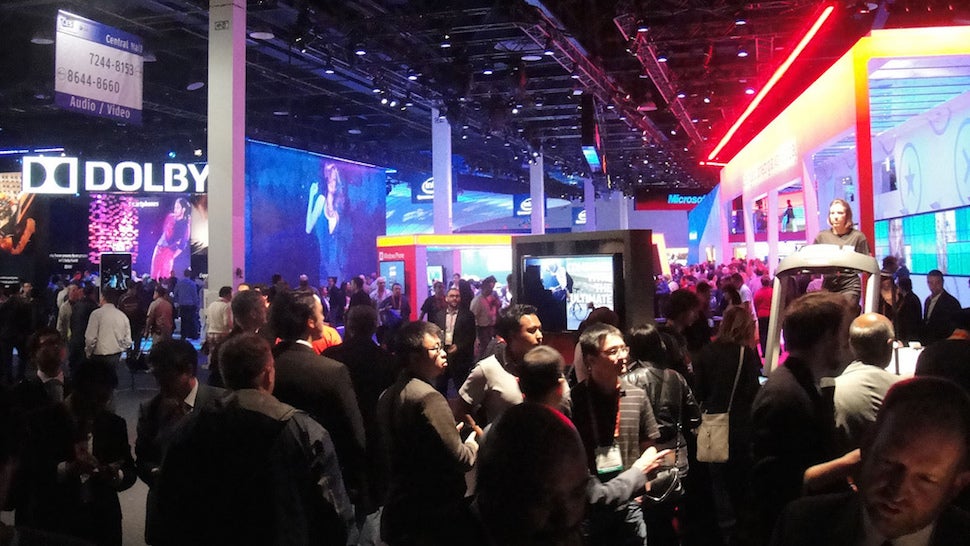 Trade shows are often seen as showcases, where companies put their products on display for potential customers and the media. What you may not know is that it's a prime networking opportunity if you're on the hunt for a new gig, and you may come away with some great contacts — or even a new job.
Picture: PopCultureGeek/Flickr
Over at Careerealism, Mark Krenn explains that while trade shows cater to companies showing off their goods and services to a buying public or buying organisations, coming armed with a stack of business cards and the determination to meet with company reps and learn more about their companies can mean a lot for your career.
Remember, it's not a job fair. You don't want to go, resume in hand, asking for interviews. Instead, use the opportunity to build your professional network. Meet company representatives that handle the things you enjoy working on — game developers, designers, engineers, managers and so on. Talk to them about your experience and what it's like working for that company. Exchange contact information, and ask if you can follow up with them another time to learn more.
Express an interest in what they do, and you've done two things: You've made a new friend, and you've made a contact inside a company you might like to work for who may be able to give you a heads up when their team is hiring.
Hit the link below for more tips on turning trade shows into career-building experiences.
5 Steps for Networking Your Way to a Job at a Trade Show [Careerealism]