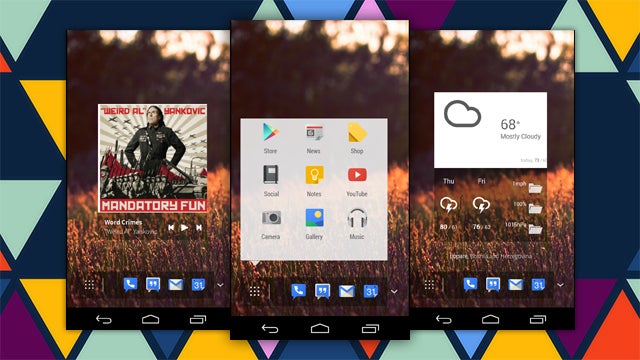 Android: Chrome and Android may go together like a raccoon and a talking tree, but this Chrome OS design for Android home screens might bring the relationship to the next level.
This design takes a lot of cues from the Chrome OS experience on laptops without completely ignoring Android's core. The design is a custom skin for Themer. To use it on your device, follow these instructions:
Move the .zip to sdcard0 > MyColorScreen > Themer > Exported > zip (Your initial location may vary.)
Open Themer and browse for themes.
Under "My Themes" select "Exported."
Choose "Chrome Experience Launcher.zip"
Chrome Experience Launcher [My Color Screen]