When you're travelling, the way you pack can be essential. Whether you're a space-saver, or just like things as organised as possible, you've probably picked up a few tricks along the way. Here are some of the best ideas.

Photo by Robyn Mackenzie
We've shared countless packing tips and strategies before, but packing is an area where you can always refine your skills. Feel free to share extra ideas in the comments.
---
Pack Your Shoes In Hotel Shower Caps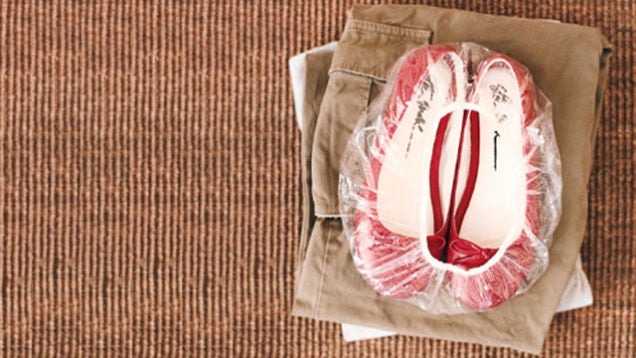 Shoes can bcome pretty dirty after a week of traveling. Put your
dirty shoes in the free shower caps
you get at hotels. That way, you can rest easy that the shoes in your bag aren't mucking up all your other items. You can also earn some extra space by stuffing your socks into your shoes.
---
Use Plastic Wrap To Keep Toiletries From Exploding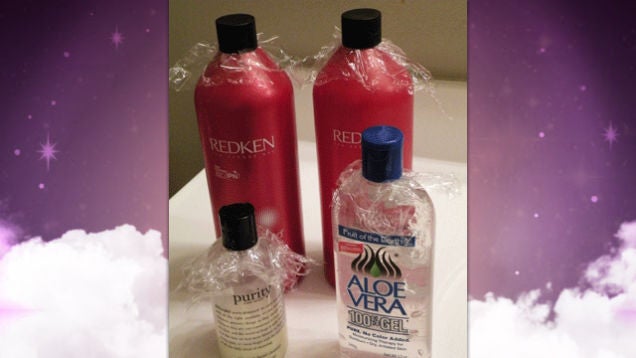 Toiletry bottles have a tendency to "explode" and leak all over your luggage when you fly. You can prevent this by putting a little bit of plastic wrap between the bottle and the cap, as shown above. This prevents leakage and explosions caused by pressure and temperature changes. You can also squeeze out the excess air before you close the bottle, which helps.
---
Cover Your Razor Head With A Binder Clip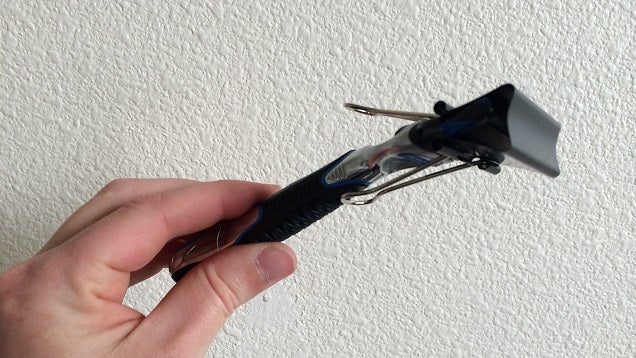 If you travel with a disposable or replaceable head style razor, you can use a binder clip to cover it. This protects the blades from damage and protects everything else from accidentally getting shaved.
---
Use A Contact Lens Case For Creams And Liquids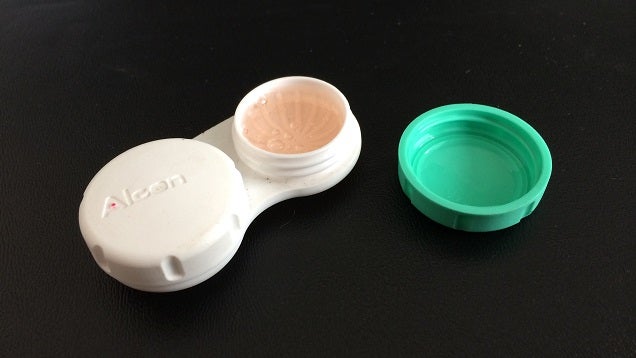 Toiletries often come in large bottles. If you don't want to bring the whole thing, place a little bit of what you need in those water-tight contact lens holders. You can do this with makeup, moisturiser or any type of cream or paste. An alternative we showcased recently:
use drinking straws as mini travel tubes
.
The Road Worrier column, looking at technology and organising tips for travellers, appears each week on Lifehacker.