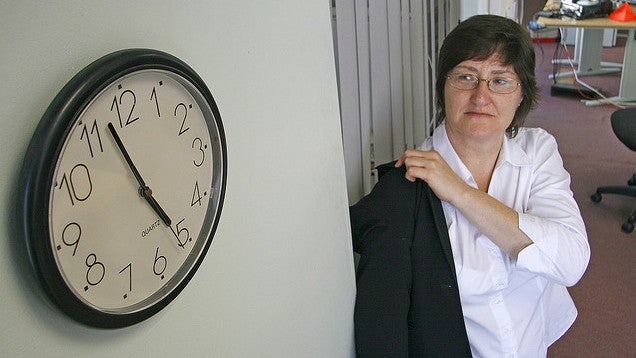 As the workday draws to a close, we often stay just a little bit longer to get a few things done. Set a hard limit on how long you'll stay at work the night before.
Photo by Alan Cleaver
We've told you before to stop over-working and and enjoy the weekend and here's an option to help you keep that habit. Inc.com suggests before you leave the office tonight, decide when you'll leave tomorrow:
Unless you're working on a big project or racing to meet a deadline, set a time limit for how late you will stay in the office — and stick to it! Overworking yourself at the end of the day will only lead to stress and exhaustion, so get the important things done early and be out of the office by a reasonable time.
If you decide your stop time when you get to the office, you may be tempted to extend that deadline. I suggest putting a reminder on your work calendar and smart phone and stick to it. Decide now when you'll leave the office tomorrow.
To Make Tomorrow Great, Start It Today [Inc.com]