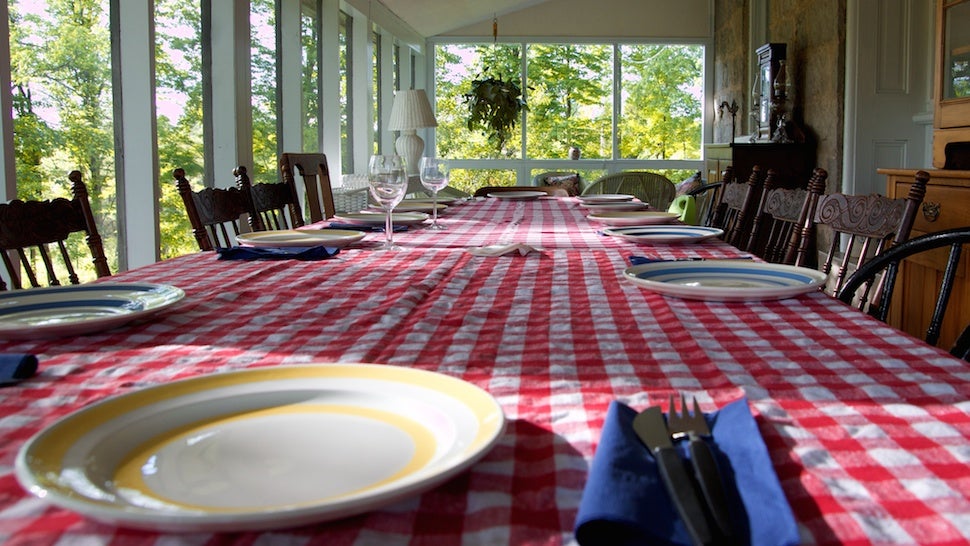 Odds are you have a few favourite items in your home: Your usual plates and favourite mug, or davoured sheets and blankets. The Kitchn has a simple way to keep your home from feeling stale (and beat the urge to buy new things) and to make sure everything wears evenly over time: Rotate those favourite items regularly.
Photo by Matt MacGillivray
Giving your household items a regular swap-out does two things: First, it makes sure everything wears evenly and you don't have a few plates that are always on top that wind up getting chipped and scratched while the others (or others you may have stored away) are always pristine. Second, it gives you the opportunity to refresh your home a little every few months with something new that you haven't used in a while — kind of like going shopping in your own cupboards.
This doesn't have to be limited to the kitchen — a little rotation makes everything, from curtains to bedding, feel fresher and newer from time to time. Both perks also keep you from getting bored of the same old same old, and will help you resist the urge to buy new when you can just swap things out for a new look.
It's a really simple household tip — one you may do already (I understand now why my mother used to swap out some of the kitchen basics every season), but if you don't, it could prolong the life of your kitchen gear and serve as a pick-me-up as well.
One Simple, Smart Idea: Rotate Your Everyday Household Items [Apartment Therapy]