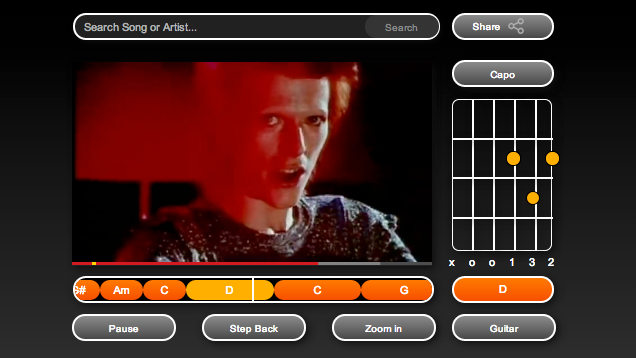 Learning to play guitar is a difficult, fulfilling and fun hobby. The web site Riffstation lets you crank that fun up to 11 by teaching you how to play a song exactly while the music video plays.
Just head to the web site, search a song or artist, and pick your poison (just don't pick Poison, ugh). Once you've made your selection, the video will start to play.
Below the video, you'll see the chords to play and what chords are coming up next. On the right, you can see exactly how to play each chord — just in case you need a reminder. You can even adjust the chords if you'd like to play with a capo. It's a young service, so not every song by every artist is available, but most of the big ones are there. Now go get working on those finger calluses.
Riffstation beta [Riffstation]