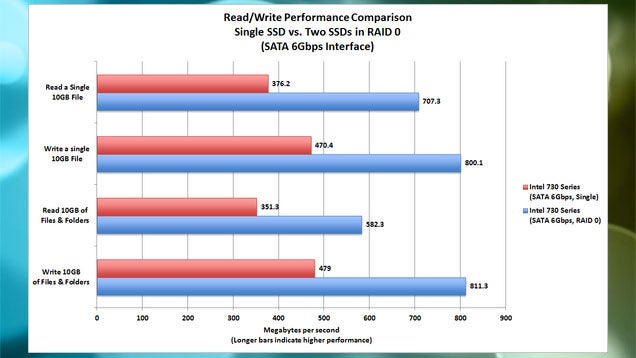 You know what's even better than one solid state drive? Two solid state drives. If you want dramatically faster performance from your drives, pair them together in a RAID 0 configuration.
PCWorld ran some tests comparing three types of drives in single configuration versus those paired in a RAID 0. They found as much as an 88 per cent speed improvement when writing and reading files to disk when two drives were paired in the striped array, where your data is split evenly across two or more disks.
One caveat is you should definitely have a good backup system in place, because you'll lose all the data if one drive fails. But you should already be backing up anyway. Also, this applies most to desktop PCs, since not many laptops support two SSDs.
See all the speed test results at PCWorld below.
Feed Your Greed for Speed by Installing SSDs in RAID 0 [PCWorld]