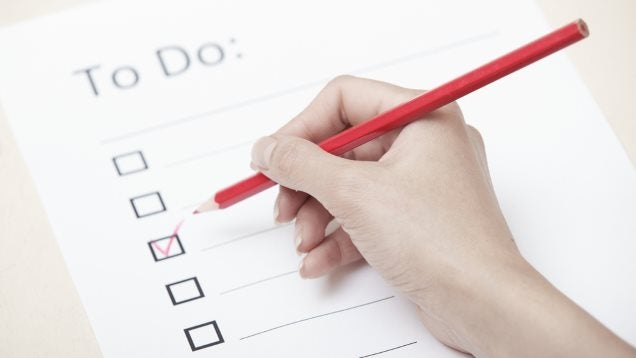 There are all sorts of to-do list managers out there. If you use one, chances are you have a reminder set to appear on your phone first thing in the morning. For better results, consider moving that reminder to later in the day.
Picture: Arman Zhenikeyev/Shutterstock
Remember the Milk forum user nodonovan explains that most of us probably check our phone or computer first thing in the morning anyway, so a reminder doesn't help much. You already know of at least some of the things you need to get on with.
Having previously set a reminder email to arrive at 7am, nodonovan had a sudden revelation:
Because I am in the habit of always going to my Today list, having a daily reminder arrive 1/2 hour before I looked at the list became superfluous (I don't need reminding of something I am definitely going to do out of habit). As a consequence I have found myself immediately deleting the email… all a bit pointless.

I had a revelation a few weeks ago and have now set my daily reminder to come in later in the day around lunchtime. Given that I have already spent the preceding 4 or 5 hours chipping away at my tasks, the daily reminder is much shorter than it would have been had it come in first thing and is a genuine reminder to get my other tasks completed before the end of the day.
Give it a try. Push your reminder back by a few hours. It can serve as a nice boost when you realised you already have several items to can check off, and motivate you to finish (or remember) the rest. Play around the timing to suit the way you work — just make sure it appears at a time when you're most likely to have forgotten what's on your schedule.
Getting a daily reminder later in the day [Remember the Milk Blog]