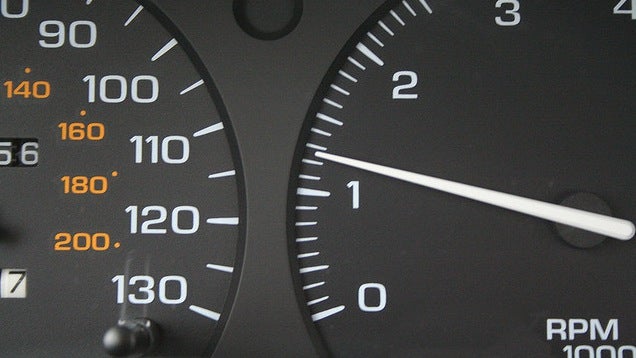 There are plenty of occasions where you might find your car idling: in a long drive through, picking someone up from work, or just sitting in your driveway. If you're idling longer than 10 seconds, though, you're better off turning off the engine.
Photo by N1NJ4
A common myth is that you waste more petrol starting your car than you would by idling. This is technically true, but only for about 5-10 seconds. According to the Hinkle Charitable Foundation, if your car is going to be idling more than about 10 seconds, you're wasting fuel. Shut off the car and turn it back on when you're ready to move:
Third, regarding gasoline consumption, engineers now estimate that only if an engine is restarted within 5 to 10 seconds of being turned off is it more fuel efficient to leave it running. This leads to the 10-second rule mentioned above: If it looks like you will be idling for longer than 10 seconds, turn off the engine and restart when you are ready to drive.
Idling can't be completely eliminated — for example, it's probably not a good idea to turn your car off on a freeway, no matter how long you're idling — but even switching it off while you wait in a parking lot can add up to pretty big savings.
The Truth About Idling [Sustainable America]