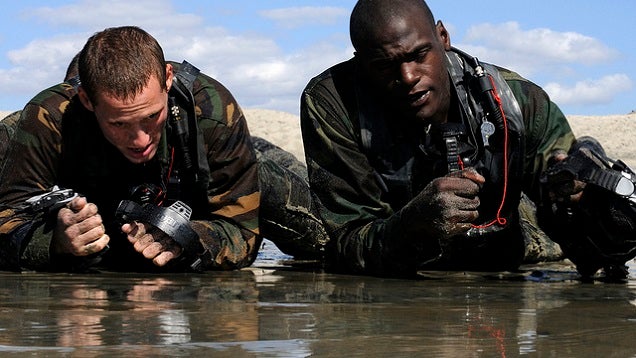 The US Navy SEALs have a saying: "Get comfortable being uncomfortable." If you can be comfortable being uncomfortable, you'll be prepared to handle any situation that comes along in your own life.
Picture: Official US Navy Page/Flickr
The US Navy Seal saying applies not only to the extreme physical conditions they endure but also the situations. During their rigorous training, SEALs go through what's called "surf torture". The process involves everyone linking arms and laying down in the frigid ocean until the body reaches early stages of hypothermia. They do this daily before taking on whatever other tasks are required of them.
The point is for them to stay focused on what they need to accomplish, despite how uncomfortable they feel. You shouldn't subject yourself to these extremes, but the sooner you can find a way to stay focused — no matter what situation you're in — the better. Life will make you feel uncomfortable, but that doesn't ever have to stop you. Remember, it's a good thing to feel uncomfortable. It means you're moving forward and exploring new territory.
These 7 Motivational Navy SEAL Sayings Will Kick Your Butt Into Gear [Inc]