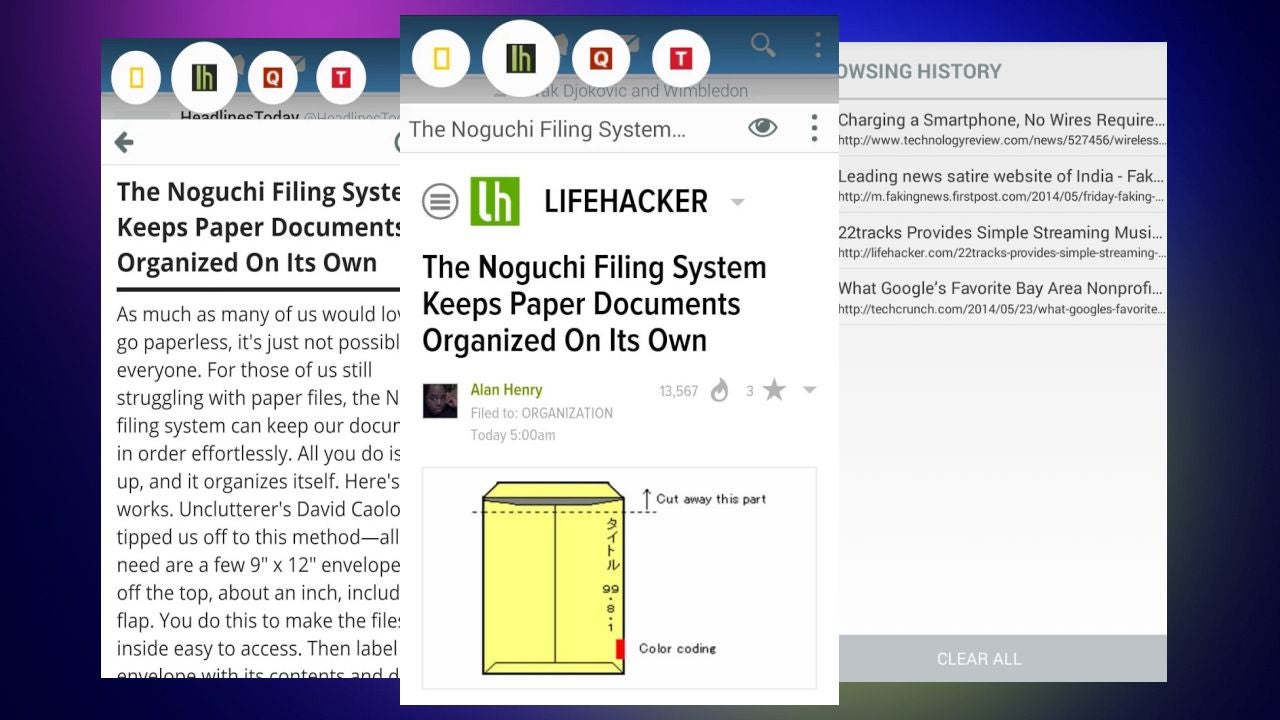 Android: Don't interrupt the flow of reading your Twitter or Facebook timeline. Flynx opens any link you tap and shows it as a floating icon, with a loading bar to tell you when the link is ready to read.
The app is similar to the previously featured Link Bubble. The loading bar tells you when you can open the app to read the link. Flynx also has a Reading Mode that strips away unnecessary elements from the page, much like Readability. There's also a Night Mode for a white-on-black reading experience, which is more comfortable while reading in the dark. Plus, you can adjust the text size, and there's always the option to open any link in your favourite browser. The app is currently limited to four links at a time.
Finally, Flynx saves a browser history of all the links you have opened with it so that you can go back to them, in case the four-link limit is too little for you.
Flynx Beta (free) [Google Play Store via Playboard.me]