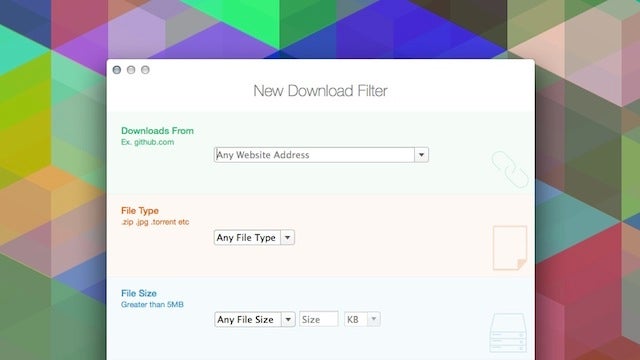 Mac: The download folder on your Mac can get out of hand pretty quickly. If you want to add a semblance of organisation to it, Download Organiser is a simple tool that makes it easy to sort and organise everything you download.
Download Organiser allows you to set up filters and rules for downloads. For example, you can set it up so that every PowerPoint file you download from a school's website goes to a lecture folder, or everything you download from Gmail goes to an email folder. Setting up a filter requires a couple of seconds of work, and then Download Organiser starts filtering everything you download from that point on.
Download Organiser is nowhere near as powerful as a tool like Hazel, but if you just want to keep your Downloads folder under control, it's cheaper and does the job well.
Download Organiser ($6.49) [Mac App Store via Hacker News]