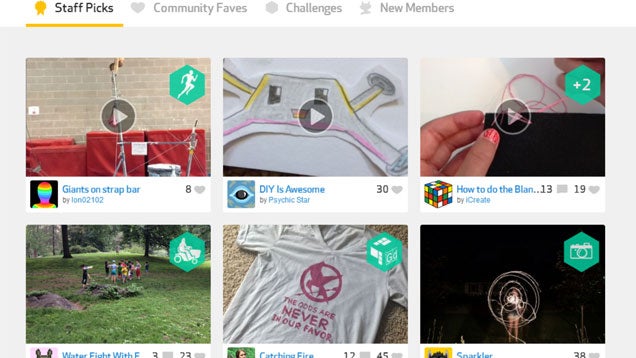 Kids are crafty, natural tinkerers. Now they can join a community of like-minded other youths in sharing their creations, taking on new projects and acquiring new skills at DIY.org.
All sorts of projects are supported in the DIY.org community, including LEGO and Minecraft building, jewellery making, animation, survival skills and good old life hacks.
Kids earn badges (virtual or the sew-on kind you can buy) for completing challenges or learning new skills. They can upload videos or photos of their projects for other members to vote and comment on. There's also an iOS app for DIY on the go.
Sound familiar? It's pretty much like Instructables and other DIY communities, but geared towards kids eight years old and up. Thanks ineedsleep!