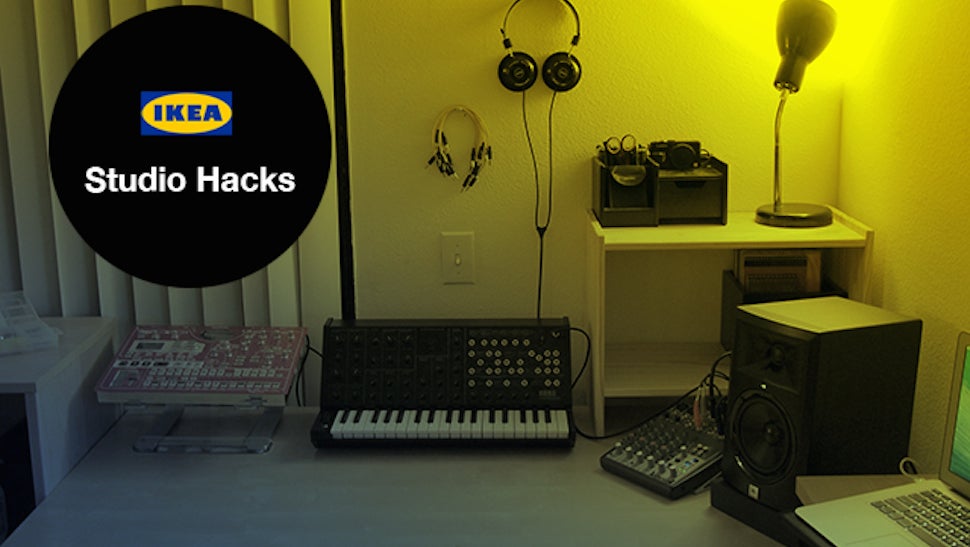 Building a music studio can be difficult. Custom storage, desks and workbenches can be expensive, but Dubspot's Michael Walsh did it on the cheap with a few trips to IKEA, his DIY spirit, and some elbow grease.
Some of the tricks he used for storage are ones you've probably seen before, like using the Expedit (now Kallax) to store records. He also made use of some other interesting furniture, turning the Rast bedside table into a studio rack, perfect for holding some of his audio gear, and using a Lack side table for more audio gear. He even attached a powerboard so he didn't have to go far to plug in his equipment.
Some of the other tricks could be deployed in any office, like using Capita legs to add easy storage and shelving to his desk and raise his monitors off the desk surface.
The finished workspace looks great, and cost him a fraction of what it would take for a custom build. There are times when IKEA is good for DIY and other times when it's really not, but in this case, it makes sense. Hit the link below for more photos and potential projects to spruce up your workspace.
Ikea Studio Hacks: Build Your Creative Space on a Budget — Audio Racks, Speaker Stands, Desks, and More! [Dubspot]