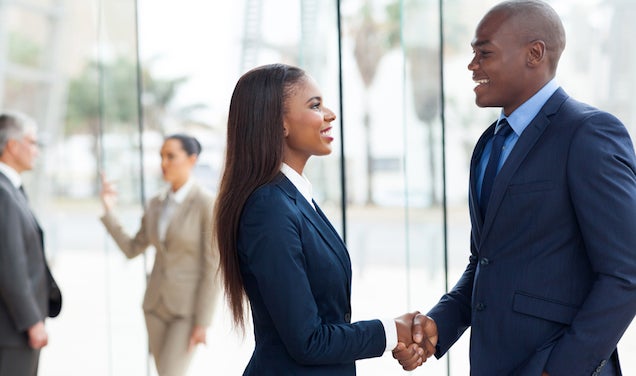 When you head to a job interview, you might not give too much thought to which colours to wear. One study suggests that opting for something neutral could work in your favour.
Photo by Michael Jung (Shutterstock)
A survey of human resource professionals and hiring managers found that particular colours convey certain attributes. Clothing from a more conservative palette — black, blue, grey and brown — appears professional, while red conveys power, and people wearing blue appear as team players:
When asked to advise job seekers on the best colour to wear to a job interview, employers most often recommended blue (23 per cent) and black (15 per cent). Orange topped the list for the worst colour (25 per cent of employers) and was the colour most likely to be associated with someone who is unprofessional.
Based on the results of the survey, CareerBuilder has a few tips for interview attire:
Stick with neutrals. You can't go wrong with navy, black, brown and grey. You can pair this with a classic white button-down shirt or incorporate a splash of a more vibrant colour.
Hit the link below to read more.
Best and Worst Colours to Wear in a Job Interview [CareerBuilder via Steven Aitchison]