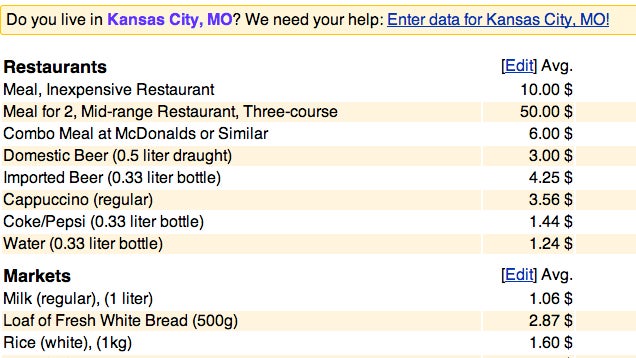 The next time you travel and want to budget out your trip, Numbeo will tell you the incidental costs of your travel in any city, including transportation and eating out.
Numbeo uses crowdsourced information to determine the average cost of petrol, a taxi ride, a bottle of beer and other incidental expenses. Failure to consider these additional costs can blow your travel budget quickly, so it's good to know in advance.
Australia has reasonable coverage for capital cities, but not many others are included. Check out the full details for cities you plan to visit by following the link.
Numbeo: Cost of Living [Numbeo via Consumer Reports]