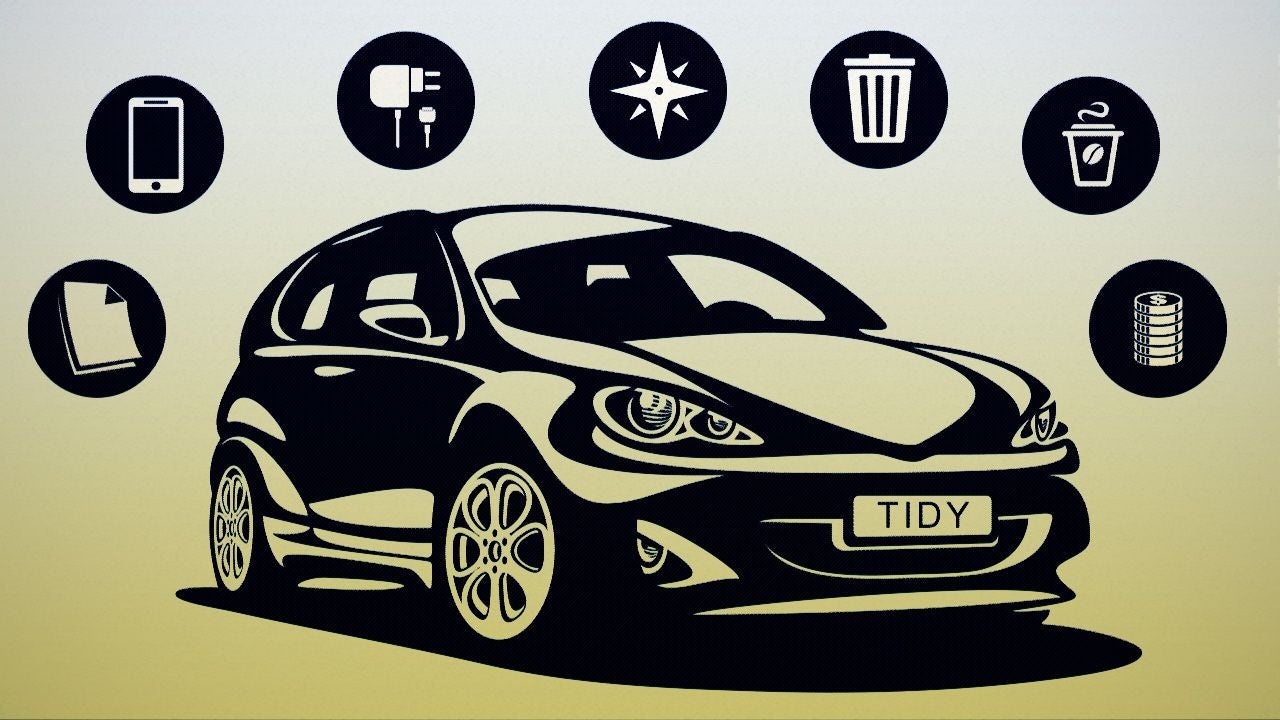 Do you think twice about giving someone a ride because your car is a perennial mess? You aren't alone. For many of us, if it didn't have four wheels, our car would probably be the untidiest room of our house. But there are smart ways to fix this without much effort.
Clean Up And Manage Your Trash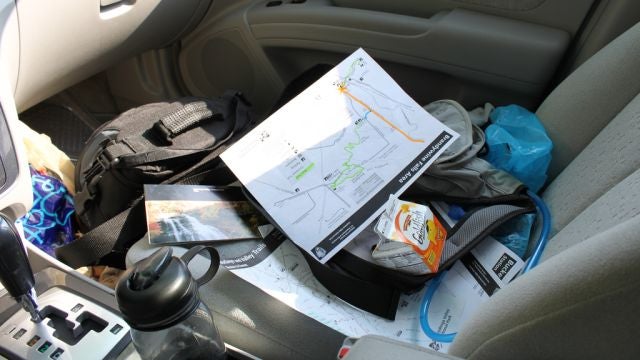 As with any organisational job, the first step is to clean up the mess already on your hands. You'll be surprised how much rubbish there already is in your car, so grab a couple of garbage bags so you can tackle that clutter. One bag will be used for the rubbish, while the other will be used for any item that you still want to keep in your car. For the time being, just move it out of the physical space of your vehicle.
Once you have decluttered the car, you need to start cleaning it. Grab a water extraction carpet cleaner for the upholstery and do a thorough job.
Before you start organising your car, recognise that rubbish and junk is going to build up again, so you need to have a plan for that. One of the best things you can do is to repurpose a plastic cereal dispenser as a rubbish can for the car. Put a garbage bag into the bin, shut the lid, and it's a portable, compact bin that won't stink up your car. Decluttering expert Peter Walsh recommends setting up a routine to empty out this rubbish bin:
When you fill your car with gas, check the trash at the same time. Get the trash out of your car. Similarly, when you get home, get the kids to get the stuff out of the car straightaway.
If you are already running short of space and don't know where you can fit in the rubbish bin, Ziploc bags can be recycled as garbage bags for the car. If you don't like to reuse Ziploc bags, then this is a neat way to repurpose them, says Parent Hacks:
For those bags that really shouldn't do double-duty with food, I store them in the car to act as self-sealing trash bags. That way, when my kid eats a banana and is left with the (rather fragrant) peel, she can seal it up in the bag and throw the whole thing away when we get home.
Whether you choose the rubbish bin or the Ziploc bags, make sure it's easily accessible, wherever you store it. If it's a pain to reach the garbage bin or bag, you won't end up using it and add more clutter to your problem.
Organise Your Car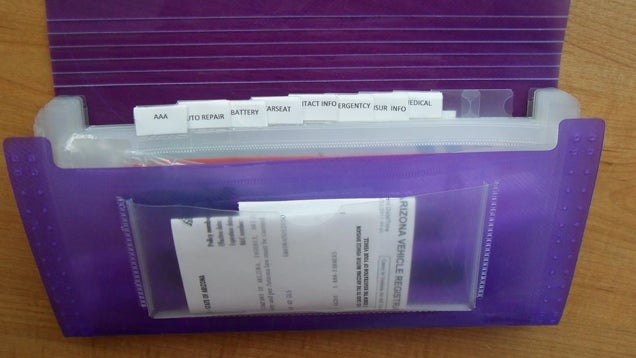 After the cleanup comes organisation. And that starts with the essentials: the items in your glove box, like the registration, insurance papers, medical info, and emergency contact numbers. While you get dedicated glove box organisers, Family Home & Life says a simple coupon organiser is all you need:
I took the papers and items I wanted to have stored in my car and divided them into categories, printed the category names on my computer, cut and folded them over the card stock inserts that came with the organiser before inserting them into the sleeves. Then it was simply a matter of filing my items into the right pockets.
Next, tackle the things that you know clutter up your car all the time, like your gadgets. You won't leave your phone behind, so it's best to invest in a good car mount for it. The Wirecutter says the RAM X-Grip is the best smartphone car mount you can buy, but some might find it a bit steep in price. Personally, I'm not a fan of those that grip on the vents, because they block the air. If you want a cheaper solution, this DIY mount made from binder clips will do the job just as well. (Remember, though, that DIY mounts for speakerphones and GPS systems aren't legal in many Australian states.)
Don't ignore the visor. Attach a grid organiser to it, like our beloved Grid-It, and you suddenly have neat, secure storage for all your items. That can be anything from your sunglasses and lipstick to a pen or a cable. If the Grid-It sun visor organiser is too steep, then you could even make your own.
You will often come across receipts and bills in the course of travelling around your car. Some of these might be important, while others can be diteched. But when you're in the car, there's no need to make that decision. Store an envelope in your car — perhaps even in the grid organiser — and put every receipt and bill into that, suggests Walsh. Every Sunday, inspect it for what needs to go into your home receipt folder and what should be thrown out.
The car is also a good place to repurpose old shoe bags or shower caddies, says Buzzfeed. Hang them behind the front car seats and zip-tie them to the headrest. It's instant, organised storage for several smaller items in your car. In the video above, Buzzfeed also suggests attaching a cargo net to the roof so that you have a "storage hammock", but that seems a bit out there to me.
If old shoe bags aren't your thing, then you could just buy organisers made to be hung from the front seat like the backseat media organiser or the foldable table tray for laptops or food.
Now that you have your car clean and organised, there's still one rule you should adhere to: Take one item with you when you leave it. Remember, if your car is the untidiest room in the house, then apply the rules of the house to keep it clean!