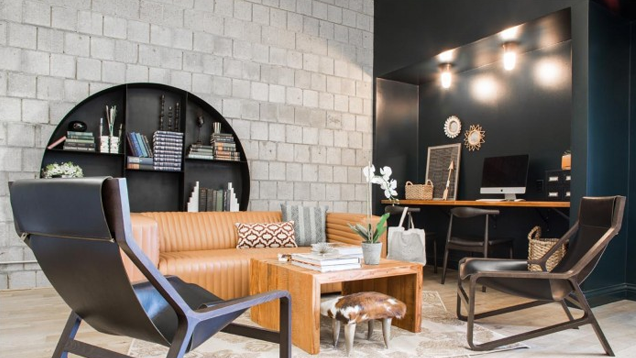 Today's featured workspace belongs to Santa Monica-based security firm Bitium. It's a homier office than you might expect.
Pictured above is the "breakout space" with leather seating, a dark alcove for the computer workstation, and, as seen throughout the office, wood (sometimes rustic) furniture.
Here are shots of the main work area (left), the dining area (top right), and the meeting room (bottom right):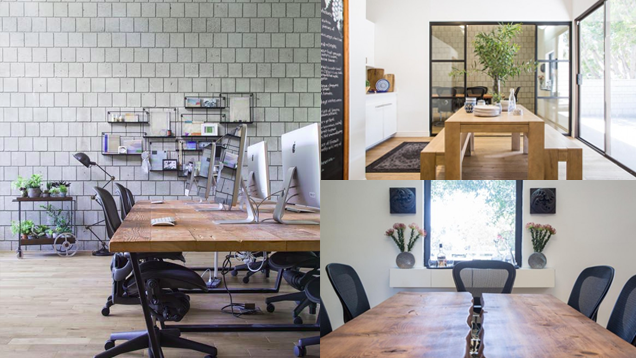 You can tour the rest of the office, designed by West Haddon Hall, at the link below. For an office set in a concrete bunker, it looks like a pleasant place to work.
Bitium's Santa Monica Offices / West Haddon Hall [Office Snapshots]