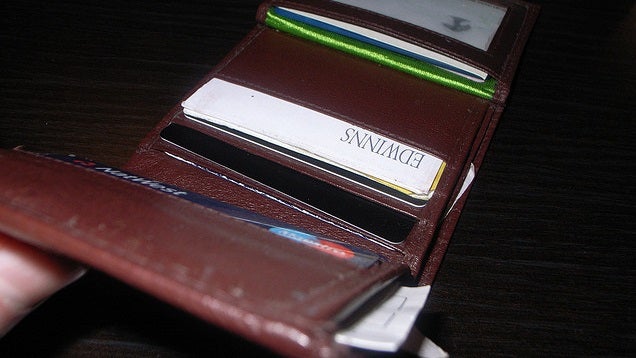 Preparing for a trip? Business and financial advice blog Kiplinger recommends cleaning out your wallet of excess credit and debit cards, and keeping the ones you do take separate.
Photo by Peter Clark
Kiplinger spoke with Adam Levin, the founder of Theft 911 and Credit.com, about ways to protect your identity when travelling. Levin advises you empty your wallet to the bare minimum:
…[take] no more than two credit or debit cards with you. Keep one card in the hotel safe, or well hidden in your room if no safe is available, so you'll have a way to pay for things if the card you're carrying is stolen . . . Keep a list of the phone numbers for your credit-card company and your bank separate from your wallet. If travelling abroad, make sure you have numbers with actual area codes since toll-free lines won't work internationally.
Nothing ruins a trip faster than getting your things stolen, so be sure to follow these tips and keep your identity safe.
How to Avoid Getting Ripped Off While Travelling [Kiplinger]