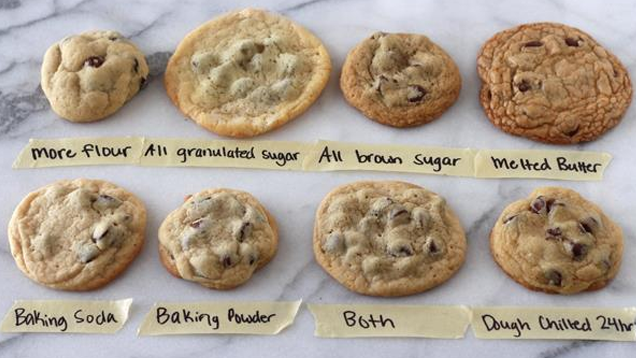 Some like their chocolate chip cookies soft and chewy. Others prefer them a little crispier. No matter what your preference is, a simple adjustment in ingredients will help you bake your perfect batch of chocolate chip cookies.
Photo by Handle the Heat
OZY took insights from several science-focused food experts (UCLA Science and Food teacher Kendra Nyberg, cookbook author Tessa Arias, Serious Eats, and cookie videos) to come up with rules of thumb for making different kinds of cookies.
For example, if you want a crispy cookie with a soft centre, use 1/4 teaspoon baking powder and 1/4 teaspoon bicarb soda. Want it more cakey? Use more bicarb soda to puff the cookies up.
Hit up the link below for more cookie variations.
The Science Behind Baking the Most Delicious Cookie Ever [OZY]