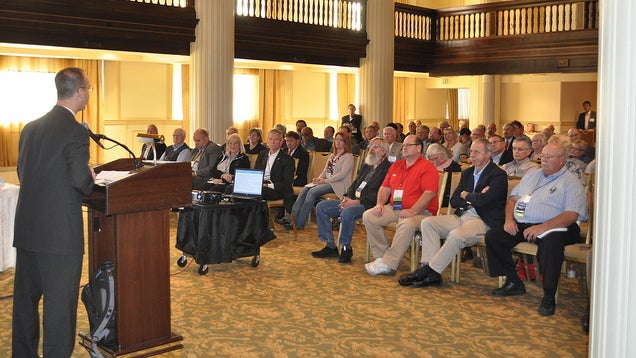 Your first instinct might be to thank the audience at the end of your speech. But dropping the "Thank You" can make your closing signal speak for itself.
Photo by Michigan Municipal League
Avoiding "Thank You" at the end encourages you to end your presentation with a strong closing, as Ragan advises:
Many speakers say these words because they have finished speaking and they feel the need to let the audience know they are done. In desperation, they blurt out "thank you" hoping that those words will clue them in. Equally important to a strong opener is a resounding conclusion. Referred to as a haymaker, your closing statement should be a knockout punch that drives home the entire presentation. The final blow reminds listeners of the core message that you want them to remember long after the presentation has ended.
There are a few other reasons to eliminate "thank you" from a presentation as well at the link below.