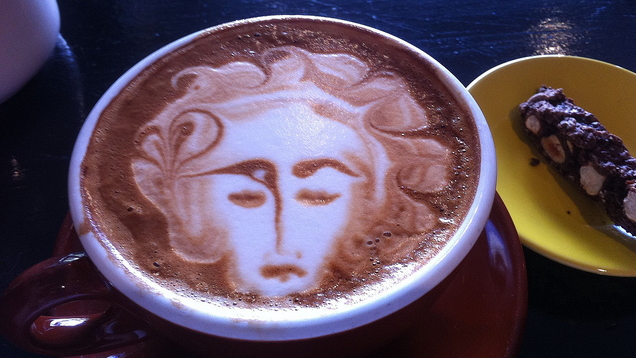 When we don't get enough sleep, we can't always process information correctly and might waiver in our ethics. A study in the Journal of Applied Psychology indicates that drinking coffee could help counter that effect.
Photo by Fiona Henderson.
While coffee isn't a magic truth serum, it can keep you awake and alert. The study took two groups of volunteers and gave one group a placebo and the other group caffeinated gum. Both groups were given an ethical dilemma and the caffeinated group performed better. The researchers explain the results:
"When you're sleep deprived at work, it's much easier to simply go along with unethical suggestions from your boss because resistance takes effort and you're already worn down," said David Welsh, an organisational behaviour professor at the University of Washington. "However, we found that caffeine can give sleep-deprived individuals the extra energy needed to resist unethical behaviour."
Check out the full details of the study by following the link.
Building a Self-Regulatory Model of Sleep Deprivation and Deception: The Role of Caffeine and Social Influence [University of North Carolina Kenan-Flagler Business School via The Consumerist]