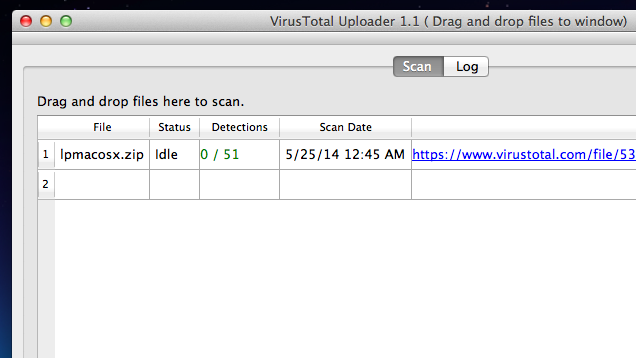 VirusTotal, the awesome malware checker that scans files using over 50 different antivirus programs, is finally available on Mac. The next time you download an app outside of the Mac App Store, VirusTotal Uploader should help give you a little peace of mind.
You can always upload files to VirusTotal's web page, but the Uploader for OS X lets you scan files right from your desktop. Just right-click on a file, go to "Open With", then choose VirusTotal Uploader. (You can also drag a file or folder right into the app.) After the scan, you can click on the permalink to see a full report.
VirusTotal Uploader is available on Windows as well.
VirusTotal Uploader for OS X [VirusTotal via The Next Web]