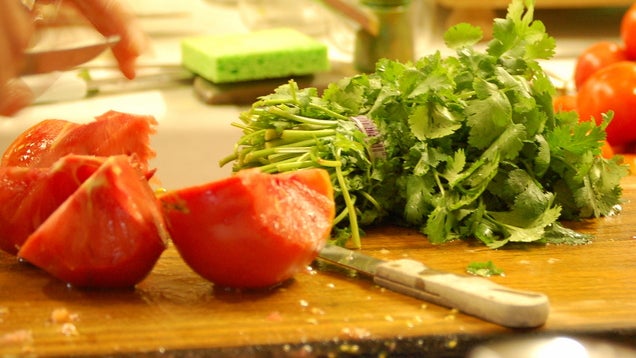 Store bought salsa is convenient, but lacks the fresh flavour of home-made. With a few changes you can take bottled salsa and tweak it to taste much better.
Photo by danbruell
Typically, store-bought salsa tastes bland, so WonderHowTo suggests adding some freshly sautéed garlic or some onions to add depth or fresh jalepeños to add heat. I always add whatever is available at the local market to freshen the taste and extend the value of that jarred salsa.
Check out all the suggestions for better salsa by following the link.
How to Doctor Store Bought Salsa So It Tastes More Like Homemade [WonderHowTo]