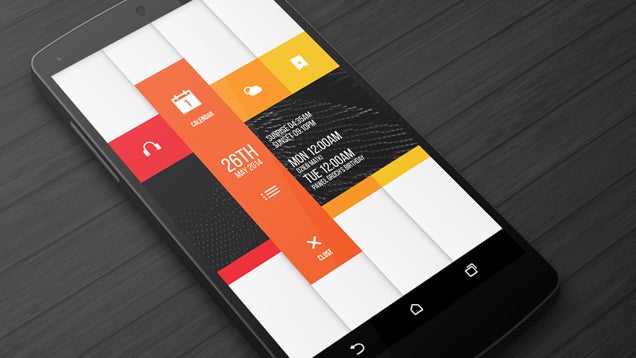 Instead of creating a bunch of screens with your most-used apps, My Color Screen user Peszek created a simple home screen with four columns that expand to show appsand information. Just tap on a category and it will show you apps in that category, as well as a popout widget with information on that category.
The Vertical home screen is a custom design for the Themer app. You can download the .zip file containing the theme from the source link below. To install it, follow these instructions:
Move the .zip to sdcard0 > MyColorScreen > Themer > Exported > zip (Your initial location may vary.)
Open Themer and browse for themes.
Under "My Themes" select "Exported".
Choose "Vertical"
Hit the link below for more pictures and to grab the theme.
Vertical [My Color Screen]