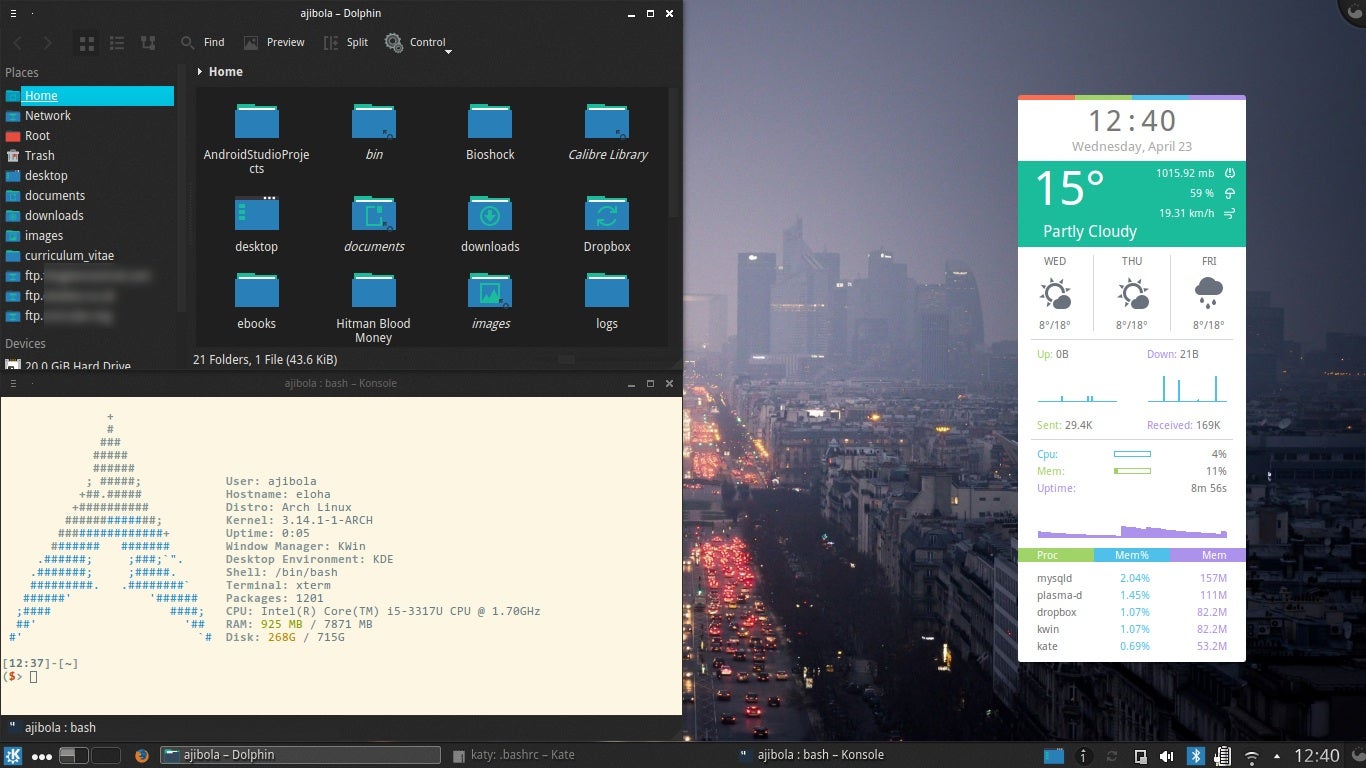 We've highlighted some of okubax's desktops before, but this Arch Linux desktop is a joy to look at, with or without the wallpaper up. Plus, it's easy to configure. Here's what you'll need.
We love Arch — in fact, we have a whole guide to Arch for anyone interested in trying it out. As for this desktop, here's when you'll need to make yours look like okubax's:
That's really about it. You don't have to be running Arch to get this setup, but it certainly helps. If you're curious how he set everything up, or if you have questions on how things work, head over to Okubax's Flickr page to ask your questions. Let him know how much you like his work while you're there!
Arch KDE [Flickr]