LEGO is easily the most successful creativity-inspiring toys for kids. It's so successful, in fact, that even adults love it. Unsurprisingly, many people have found ways to turn LEGO into productive, useful tools. Here are just some of the best ones.
---
Manage Time With A LEGO Calendar
If your family or office has need of a communal calendar, pull out the bucket of bricks. Design studio Vitamin Designs created this concept which anyone could emulate. Simply use a wall of grey plates to divide up your week and use coloured bricks to dole out sections of time. The company that made this particular design has said it plans to eventually release software that will allow you to take a picture of your calendar and automatically upload it to your usual calendar software. Until that happens, though, the basic idea can work for anyone.
---
Never Lose Your Lens Cap Again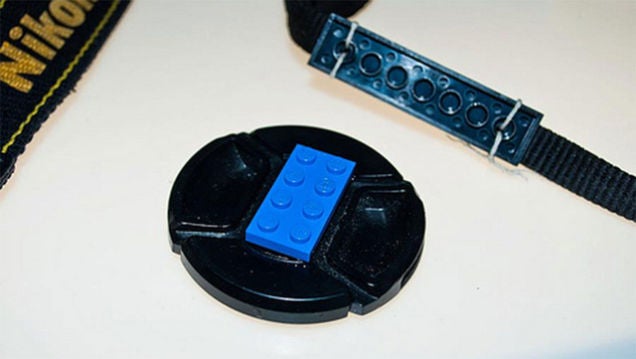 Every photographer has misplaced a lens caps or twenty. To make it easier to keep up with your cap, you can use the previously-mentioned strategy of attaching a flat LEGO piece to the strap, and another flat piece to your lens cap. This is one of the very rare times it's acceptable to use the Kragle.
---
Use LEGO (Or DUPLO) Bricks To Teach Spelling And Maths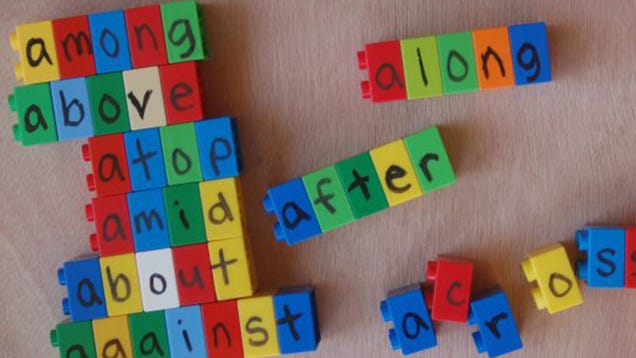 This one obviously requires that you use the right toys for the right age group. Write letters and numbers on the bricks (preferably with a washable ink) and you've got yourself a handy, tactile system for teaching spelling and maths to kids. Piecing together words from the letters they make becomes an interactive experience. LEGO bricks are also perfect for teaching kids about fractions.
---
Build A LEGO Organiser For Your Keys And Wallet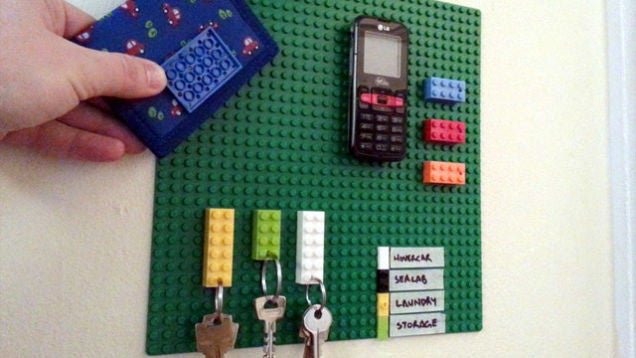 If you're like me and half the rest of the population of Earth, you lose your keys way too often because you don't have a dedicated place to hang them. This LEGO organiser lets you store your bricks with a satisfying snap.
---
Store Your Paper Clips With A Magnetic LEGO Holder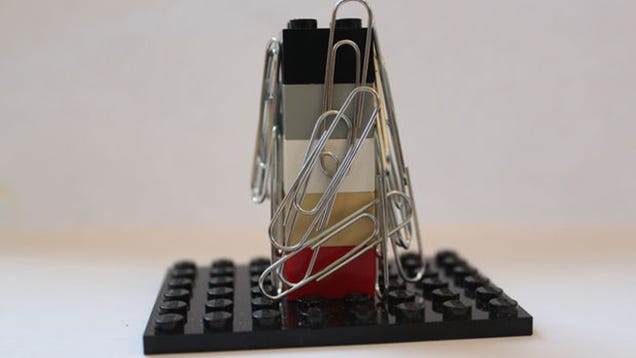 This trick combines LEGO with another tactile toy that's more fun for adults than it has any business being: rare earth magnets. Place one or two tiny magnetic spheres in each Lego brick and stack them on top to build an expandable tower that can hold paper clips, binder clips, or any other magnetic office supply. Just be careful if you take it apart later. Those magnets are tiny and wily. Trust me.