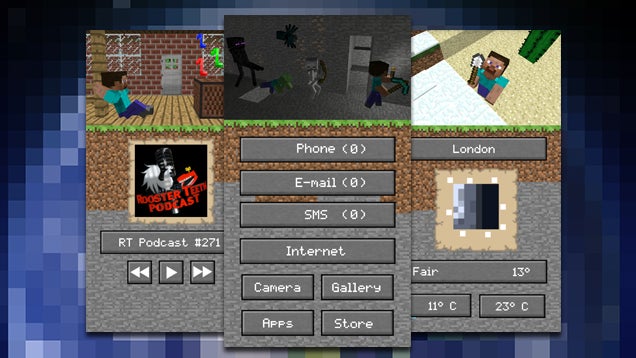 Android: Minecraft is a game that nearly rivals LEGO for unleashing the power of your imagination. Naturally, it's a perfect fit for your home screen.
The Minecraft home screen is a custom design for the Themer app. You can download the .zip file containing the theme from the source link below. To install it, follow these instructions:
Move the .zip to sdcard0 > MyColorScreen > Themer > Exported > zip (Your initial location may vary.)
Open Themer and browse for themes.
Under "My Themes" select "Exported".
Choose "Minecraft[1]"
Minecraft [My Color Screen]