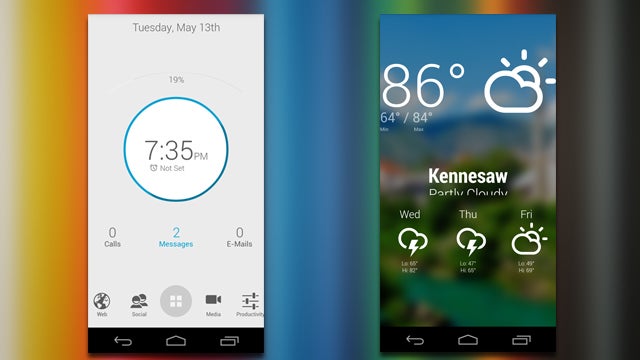 Android: This home screen from My Color Screen contributor ogkillergreen uses clean, easy-to-read widgets to give you just the essential information you need at a glance.
The Conceptual home screen is a custom design for Themer. You can download the .zip file containing the theme from here (note: the developer has a Mediafire link with the correct download below the big green button). Once you have it on your phone, here's how to install it:
Move the .zip to sdcard0 > MyColorScreen > Themer > Exported > zip (Your initial location may vary.)
Open Themer and browse for themes.
Under "My Themes" select "Exported".
Choose "Conceptual2"
Conceptual [My Color Screen]