Whether you've had people over for a party, made a big meal, or you just happen to have a lot of scraps in your kitchen, there's a lot of ways you can use that leftover food instead of throwing it all out.
Photos by Eugene Zagatin (Shutterstock), Elizabeth, peddhapati, Quinn Dombrowski, evan p. cordes, How can I recycle this, Stilgherrian, pdomara, Jackie, Isaac Wedin
Leftover Drinks
If you have leftover soft drinks, wine, champagne or beer that has gone flat, you can still get plenty of use out of the remains.
Soft Drink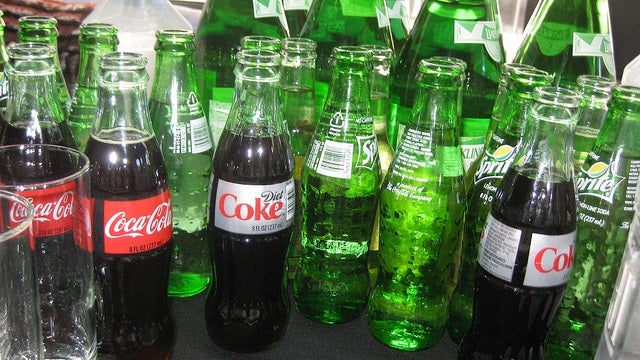 You can make barbecue sauce with any leftover cola you have. The sugar content makes for thick and flavourful sauces, and the sugar also caramelises when you grill. After you simmer the cola and the other ingredients together, you'll have a sweet, tangy barbecue sauce that will last several months in the refrigerator.
If you're not interested in making barbecue sauce, you can use it to clean your toilet bowl instead. Pour some in your toilet and let it sit for an hour. The acids in the cola will help break down stains and other residue so you can scrub everything off easily.
You can even use leftover carbonated drinks in the garden. Take those lemon-lime flavored drinks and add a little to your watering can before you water your flowers. The citric acid and the sugar from the soft drink will give your flowers a growing boost. You can do the same with leftover soda water to to make your plants grow faster and healthier. Soda water has phosphate and other nutrients that help enrich your garden soil.
Champagne And Wine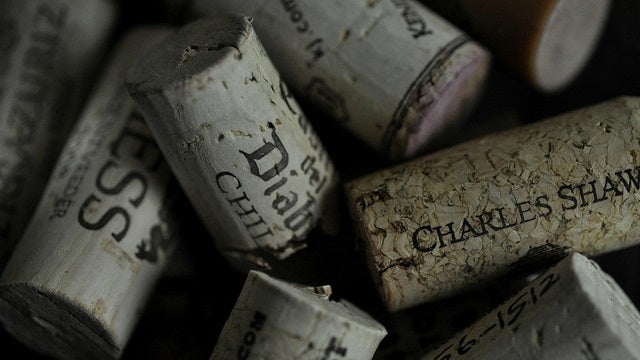 Obviously, if you've got a recipe that calls for it, you can cook with any leftover wine you have.
You can make vinegar from leftover wine, champagne or sparkling wine. Just take whichever one you have and pour it into a mason jar. Then cover your jar with a few layers of cheesecloth to keep dust and bugs out. Store your mason jar in a cool, dark place for a few months and taste it periodically to see when it turns to vinegar. Once it's ready, store your vinegar in a bottle with a stopper and you're good to go. You can even combine that wine vinegar with some leftover red or white wine to make salad dressing.
If you want a warm, cozy beverage, you can mull your leftover wine with various herbs and spices. Or, if you barely have any wine left in the bottle, try leaving it open near your fruit. Instead of crawling all over your fruit, flies and bugs will be attracted to the sugar in the wine and get stuck in the bottle.
Beer And Liquor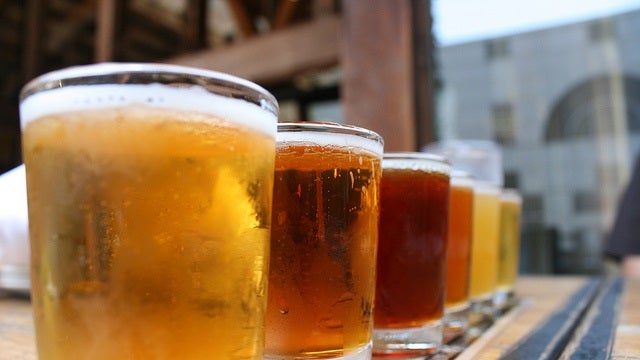 You can use leftover beer for cooking in several different ways. Beer makes for a use leftover beer to polish them. The acidity of the beer helps break down the rust so all you have to do is let it sit for a while and then wipe it off.
Have a bunch of almost-empty bottles of liquor sitting around? Make some homemade liqueurs. There's no distilling necessary and it's easy to do. All you need is the base alcohol and a mix of sugar, fruits, vegetables, herbs and spices. With a little time, everything will marry together to make a delicious drink.
If you have some leftover vodka, and you don't want to drink it, you can use it as a deodoriser.
Coffee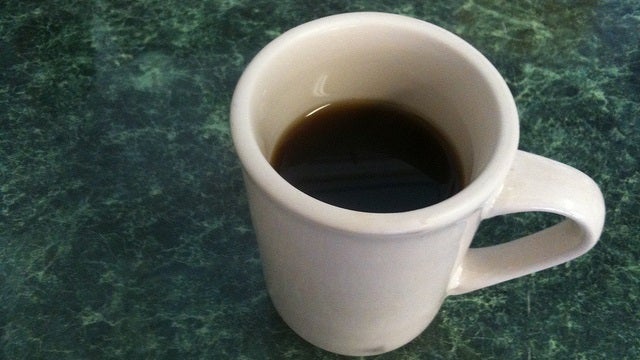 If you made a big plunger of coffee and there's a lot left, you can do a few things with it. If you're baking a cake, you can use leftover coffee instead of water in your cake batter. This works especially well with chocolate cake, and you can also do this when baking brownies for a little added flavour. You can also combine leftover coffee with milk, cream, eggs and sugar to produce some homemade coffee ice-cream. We even have a simple guide to show you how to make ice cream easily.
Your leftover coffee has plenty of uses outside of the kitchen too. Take a cotton swab, dip it in your recently steeped coffee grounds, and then apply it to the marks in your wood furniture. This will help hide your furniture's scuffs and scratches. You can also water your acid-loving plants with coffee once it gets cold.
Leftover Food
Drinks aren't the only thing you'll end up with excess of. Tons of leftover food goes to waste every day. Here's some clever ways for you to use up some of the food items you might have sitting around in your kitchen.
Bread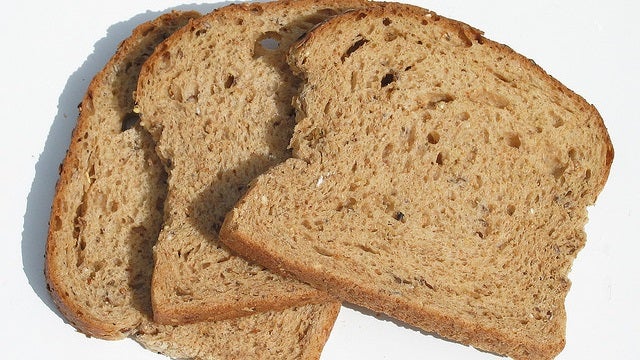 When you're bread starts to go stale, you don't have to throw it out. You can reinvigorate those stale slices of bread in the morning by making some french toast. The moisture from the batter and the heat combine to flavour and soften up your bread. In similar fashion, you can combine the stale, leftover bread bits you have and make homemade bread pudding. Or, if you've got a bone to pick with a bird, make some tasty stuffing with stale bread pieces.
Instead of reinvigorating it with moisture, another way you can get use from stale bread is by removing more moisture from it. Dice up your stale bread into cubes and make crunchy croutons for salads, or crunchify larger pieces for croutons you can use in french onion soup.
Cheese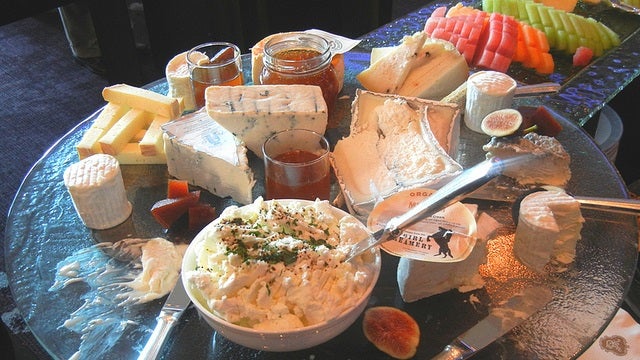 If you have a leftover party platter of cheese, or just a bunch of the stuff hardening in your fridge, you still have options. You can combine all the hardening cheeses you have around to make some delicious mac and cheese. It doesn't matter how hard the cheese is because when you bake it, the cheese all melts together and the flavours combine. You can also make a cheese sauce called Fromage Fort. It combines all your old cheeses, salt, pepper, garlic and a little white wine. You can put it on crackers or melt it on cheese toast.
Don't forget about your leftover rinds of good Parmesan cheese, either. You can use those to boost the flavour of your soups. Or you can just take all the cheese you can find, melt it together to make fondue, and dip away!
Meat And Poultry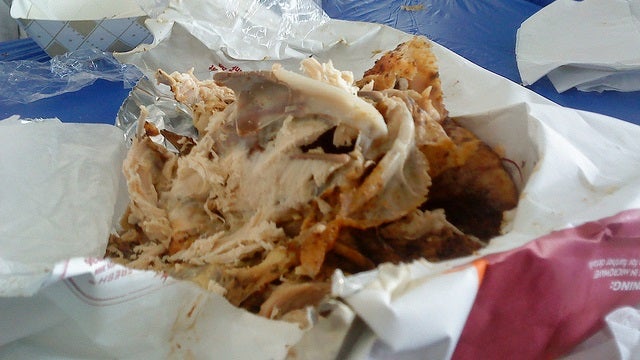 You can use leftover meat in a lot of different ways, but what about the bits you don't want to eat? If you've already devoured most of a chicken, use what's left of the carcass and make some chicken stock. Simmer the chicken carcass with some vegetables and you have a classic kitchen ingredient that can be used in a huge number of recipes. The same goes for the remnants of a beef or pork dinner, which you can use to make beef stock or pork stock.
If you've let steak sit too long, it will become pretty tough. You can revitalise and tenderise that meat by making beef stew with it. The slow simmering will tenderise the meat and make it juicy and succulent again.
You can also take leftover chicken bones and make fertiliser for your garden with them. Bone meal is rich in nitrogen and can nourish your soil without the need for man-made chemicals. Just make sure you break down the bones into smaller pieces first.
Fruit And Vegetable Scraps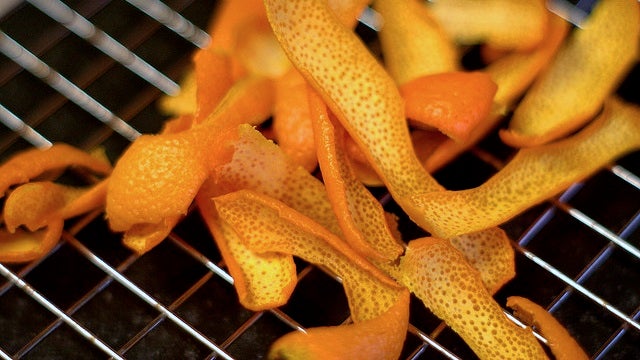 If you squeeze your own fresh juices, you can take the leftover pulp and combine it in water with cinnamon and ginger to make fruit tea. Throw it all into a pot and let it simmer together. Then strain the pulp and other bits out for a healthy drink.
Or take your juice pulp and bake it into muffins, cakes, and cookies for added texture and flavour. You can also bake your vegetable pulp to make veggie crackers.
After you've chopped up a bunch of vegetables for a meal, you can take all of the leftover bits and simmer them together to make a vegetable stock. You can also take the scraps of several vegetables and easily regrow them in nothing but water. You can regrow lettuce, green onion, garlic, fennel, and leeks with very little care required.
---
You might be living in a throwaway culture, but that doesn't mean you can't make an effort to recycle and reuse. It can be fun to find new ways to reuse what you normally consider waste, and it can save you a little cash at the same time. As the saying goes: "waste not, want not."