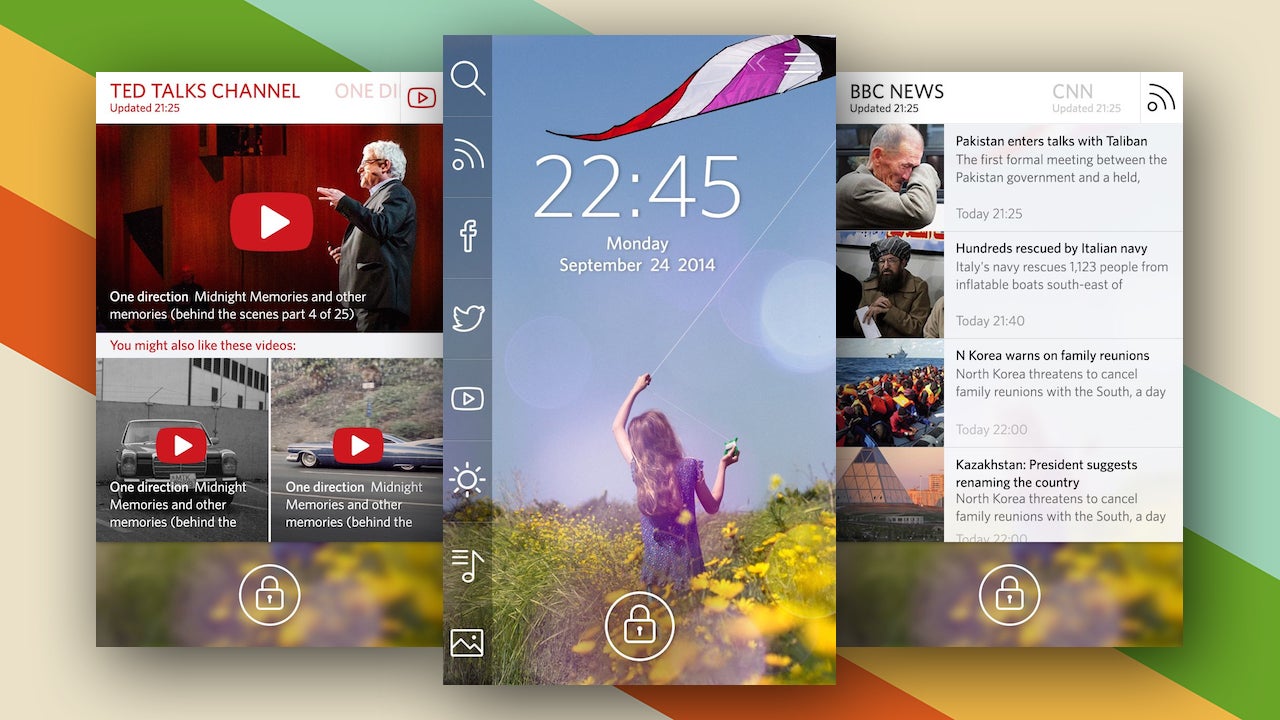 Android: On most phones, the lock screen is just a step between you and what you want to do. Start is a lockscreen replacement that gives you quick shortcuts to calls, texts, favourite apps, even news and social feeds. You can check them all without having to unlock your phone.
Start is a lot like a cross between previously mentionedCover and another great lockscreen customisation tool, DashClock Widget, which is now owned by Twitter. Where Cover tries to float relevant apps at the right time, Start lets you customise those apps yourself and focuses more on the "Starters" and mini-apps you can add to your lockscreen that deliver things like the news, your Twitter or Facebook feed, missed calls or texts, and shortcuts to apps. The video above is a good walkthrough of the app's features, although you obviously wouldn't want to add everything you see there to your lock screen (otherwise it kind of defeats the purpose of a lockscreen being a gateway between a user and your phone's features).
Beyond customising apps and adding data to your lock screen, Start also lets you personalise the lock screen with visual themes and styles. The app has been designed to work with your phone's security instead of running against it (the way Cover tended to), so for anything beyond the things you allow you'll still have to unlock your phone. The developers behind it say they went to great lengths to make sure Start won't drain your battery too. Start is free, and you can grab it at the link below.
Start (free) [Google Play]