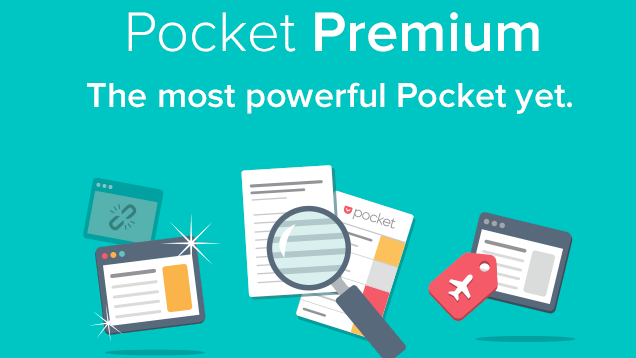 Pocket has introduced a Premium version of its bookmarking service. In addition to saving content forever (even if the links go bad), Pocket Premium adds full text search and suggested tags for $US4.99 per month or $US44.99 per year, which puts it on par with Evernote's Premium offering.
The best feature is probably the more powerful search. The free version only searches the URL and title of the content you save, while the paid version searches within the text and also lets you search by author, tags and keywords. That's a great benefit for people who have a lot of content archived in Pocket to retrieve later.
Pocket Premium also adds a permanent library, which stores a copy of all your articles and web pages so they're accessible even if the content is pulled or gets moved (which happens more often than you might think).
Finally, to help you organise all this stuff, Pocket Premium users will get suggested tags for their saved content, which can be added in one click or tap.
Not interested in Premium? Pocket is also introducing redesigned browser extensions to make tagging or undoing saved content easier, as well as a few other enhancements for the mobile and web apps.
Introducing Pocket Premium [Pocket via The Verge]