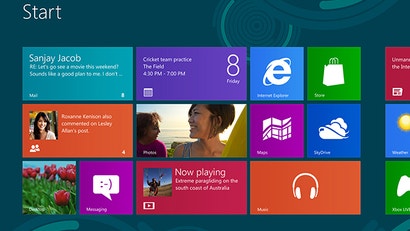 If you've used any version of Windows beyond XP, you're familiar with the ever-present (but fortunately tweakable) User Access Control dialogues, which proved that there's such a thing as too many notifications. Windows 8 is no exception to its older siblings, though this time round it's less about security and more about reminding you of the capabilities of programs you've recently installed.
As Martin Brinkmann explains over at gHacks, after installing a new application, Windows 8 has a habit of asking you if you want to change the default program for file types the new app supports. While a minor nuisance, disabling it doesn't take that much effort.
While Brinkmann shows how it's possible to disable the notification via the Group Policy editor, you might not have access to it (or even have it installed), depending on your version of Windows 8 / 8.1. Instead, you can quickly make the change via the Registry:
Use the folder structure on the left to navigate to the following key: HKEY_Local_Machine\Software\Policies\Microsoft\Windows\Explorer

Right-click on Explorer and select New > Dword (32-bit) Value. Name it NoNewAppAlert. Double-click the new entry afterwards and set its value to 1. This enables the feature and disables notifications.
After that, you won't have to worry about Windows 8 second guessing your choice of file handlers.
Disable "you have new apps that can open this type of file" in Windows 8 [gHacks]