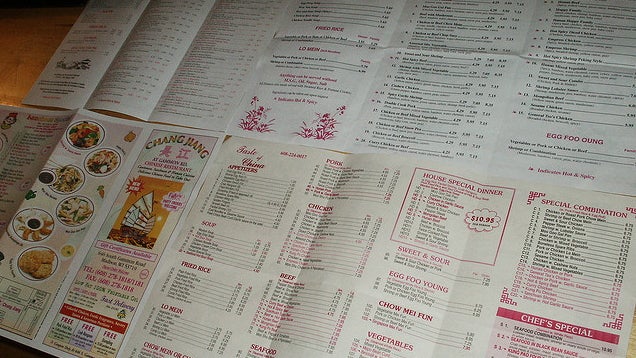 Fast food chains sometimes have secret menus, but your local ethnic restaurant may have one as well. Bring along a native to unlock the secret items.
Photo by Chris Coyier
CHOW had an interesting discussion as to why this occurs at Chinese restaurants, but it happens with other ethnicities as well. Sometimes they may have a dish or two not listed on the menu, but available upon request. Other restaurants may have an entirely separate menu available in the native language. Bringing a friend familiar with the ethnicity and an ability to speak the language maximises your ability to find the hidden dishes.
I've done this many times and I've had some of the best meals of my life. I just can't remember the names of the dishes.
Why do chinese restaurants insist on having "secret" Chinese menus their English-Speaking customers can't decipher? [CHOW]