Dark home offices don't appeal to everyone. If you're building a man cave for both music and work, however, this is an inspiring setup.

Mike Busby's home studio has distinct sections: the work area shown above, with a Macbook Pro and 27-inch Apple Cinema Display on the left, and a gaming rig with three Asus monitors on the right.
And, oh yeah, there's a whole other music and entertainment side of the room: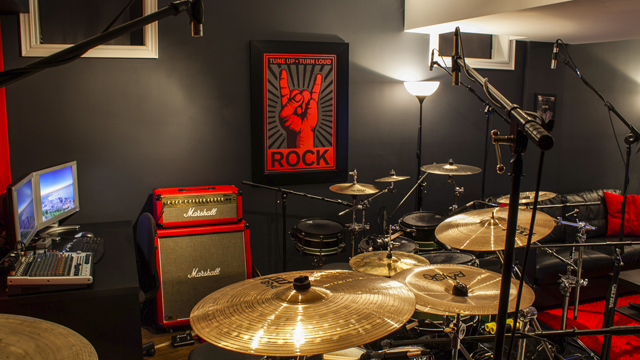 See more shots of Mike's work/playspace at the link below.
Workspace [Dribble]