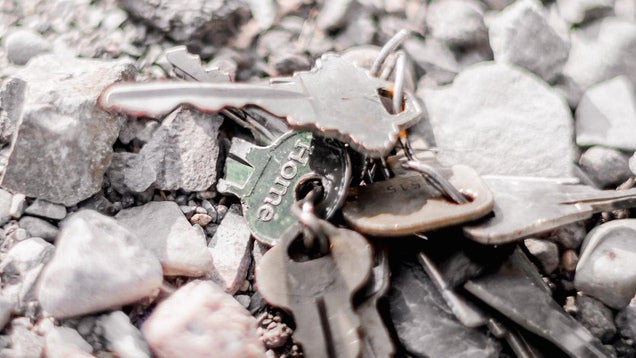 We're all a little forgetful, and the best way to avoid losing things is to put it back in the same place every time. If you or a member of your household constantly loses items, this tip can help prevent the problem in the first place — if you work as team.
Picture: John P. Rairdon/Flickr
Psychology Today explains:
If you see something that's obviously out of place, don't absent-mindedly think, "Hmm, I wonder why someone put a cell phone in the bathroom cabinet?" but move it — either to where it belongs, or at least to a place where it's very conspicuous.
This tip reinforces the method of encoding where an item is. You make tangible contact with the item and have another opportunity of remember where you placed it. Then, you'll never have that problem where you say "I know I just saw it recently, but can't remember where."
If everyone in the household does this, not only do you have a cleaner home, you can affirmatively answer the question "Has anyone seen my keys?"
Lost Your Keys Again? Eight Tips to Find Misplaced Objects [Psychology Today]