Buying a used smartphone can save you some money, but it obviously involves a few risks. Here are some tips I've learned after buying many used phones.
Photos by Fraser Mummery, bohed, Jogslang, bykst
Smartphone makers release new models every year. Since people frequently have the urge to upgrade, you can get a fantastic deal on a used smartphone as long as you're willing to forego the cutting edge. The "latest and greatest" is not always all it's cracked up to be anyway.
Buying a used smartphone means you have to do your research properly, and recognise the limitations. For instance, you'll generally be foregoing warranty service. Second, you need to ensure everything is working correctly. And finally, based on these, you have to get the right price.
Research For The Right Price
The point of buying a used smartphone is to get a good price, so you need to put in a little research first. To get the best deal, you need to see how many people are selling that smartphone right now and at what price. To do that, search for the handset on eBay and Gumtree. Some details that are worth checking:
Make sure the phone is either unlocked or is tied to a network you're happy to use. While you can unlock a phone after the fact, who needs the extra hassle? Even if the phone is unlocked, also check that it supports the network you plan to use.
On eBay, focus on the Buy It Now prices. Those prices generally reflect what the market is willing to pay. Balance that by checking completed sales.
Make sure the price you're checking matches your own expectations. Used smartphones come in a wide range of conditions, so you need to actually click those links and read the description to know whether the condition meets what you are looking for. Once you find such items, note their prices as that's what your reference is, not items which are in better or worse condition.
Check the price of what a new phone costs with similar specifications. If you're buying a one-year-old smartphone for a price where you can get a similar new phone, why not go with new?
Make sure all the accessories are intact. If they aren't, find out what it would cost you to buy each accessory and use that as a bargaining chip to reduce the price.
It pays to think like a smartphone seller when you are looking to buy. Our article on selling a smartphone has a rundown of key issues — including product cycles, location, age and condition — used to figure out the price of a device. You can apply the same logic as a buyer.
Where To Buy
Figuring out where to buy the phone is tough — there are pros and cons to each option. Personally, I only buy in-person, since I want to inspect the phone — but you'll get a much better selection buying online. Here are some tips for each.
Try A Social Network
I've personally bought or helped friends buy over 20 used smartphones at this point and the best source, in my opinion, is to find someone selling it on a social network. That's not to say you won't get a great deal on eBay or Gumtree. However, for used smartphones, having some sort of personal link with that person helps a great deal in establishing trust. And this works both ways. Remember, a good seller wants a clean and fair transaction too.
In all cases, if you're buying online and can't meet in person (see below), make sure you buy from someone with a return policy in place. Not only does this give you room to return it if the phone isn't as described, but it also is the mark of a good seller who is confident in their product.
If Possible, Meet In Person
That said, if you were my friend and asking me for suggestions about buying a used phone, I'd strongly advise against picking it up online and insist on an in-person meeting.
Take it from someone who has been burnt: you don't want to buy a used smartphone online and have it shipped to you, without checking it out in person. Whatever photos you see, even if the other party is willing to do a video call, are not a guarantee of what you are finally going to receive in the mail.
So if you can find a good enough selection on social networks, insist on meeting in person. Also make sure you meet during the day and in a well-lit area.
Negotiating The Deal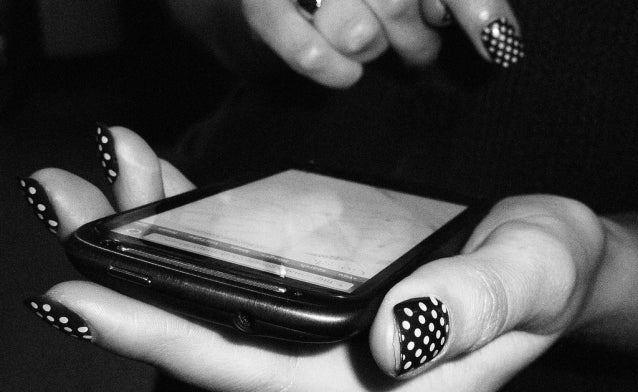 Before you actually meet the other person, negotiate the price of the phone based on your research and how the seller has described the phone. In general, cosmetics take a back seat to functionality in such negotiations. So "faint scratches on sides" won't reduce your price much, but "scratches on screen" can help you negotiate a bigger price drop.
Also let the person know that you plan to thoroughly check the phone first, inserting your SIM, checking the cables, and so on. I have found this to be the easiest way to weed out an honest seller from someone who's trying to pull a fast one. The more detailed you get about the checks you are going to run, the better — the scammer usually runs away at this point while the honest seller is fine with everything.
At the end of this negotiation, make sure you tell them that this is the price based only on description, and that it might change once you actually inspect the device. It's easier to enact this with an in-person meeting, of course. This is just a precaution though, don't use it as an excuse to be an arse and bargain just because you think you can get a better price than what you negotiated. No one likes that guy.
How To Inspect A Used Smartphone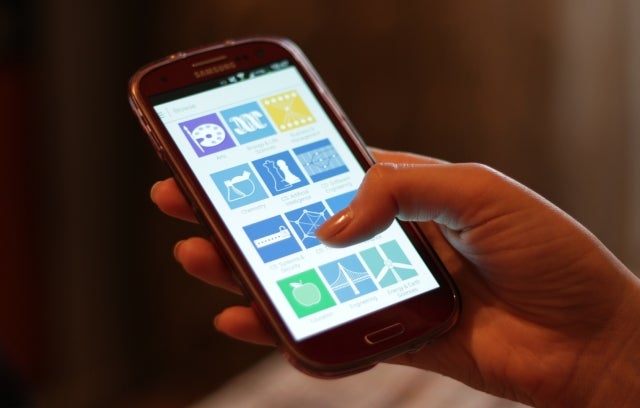 At the meeting (or when you get the phone in the mail), you need to bring a few things with you:
Your own charging cable (if you don't have a compatible one, borrow from a friend)
A laptop
Your SIM card or a friend's, which can fit into the phone. Read up what type of SIM the used phone needs so you aren't stuck with a microSIM card when the phone uses a nanoSIM.
Headphones
A microSD card (if the phone has a slot for it)
Once the seller hands you the phone, you should run a bunch of checks.
Physically inspect the phone. Watch for damage to the body, like dents and scratches, as well as water damage. Be especially mindful of scratches on the phone and on the camera lens at the back. Take your time with this, don't rush it. The folks at PhoneBuff have a quick video showing the labels on the battery and back panel that you need to check for (shown above). If you are buying a unibody phone where the battery can't be removed, the water damage indicator is usually placed in the SIM card slot. The best way to find out the place of the indicator on your model is to Google it.
If It Opens, Open It. Any flap, cover, port that can be opened — like a push-pin slot for SIM or microSD cards — needs to be tested, so open it and check that it's fine.
Check all the ports. Pop your own headphones into the handset and check if they are working. Connect the charger cable you got to your laptop and see if it's charging by that port. If it charges by laptop, it's going to charge by wall socket. Then run these checks with the packaged accessories too.
Pop in your SIM card. Make a call, send a text, and browse to your favourite website. It's the best way to check those parts of the phone are working well. If the phone is locked to a network and your SIM isn't from that carrier, you'll find out immediately with this simple test.
Run the service code test. Each smartphone has a service code that you can use to access a special menu to check whether different parts of the phone are running. Google it to find the one for your device. For example, typing "*#0*#" (without the quotes) on the Samsung Galaxy S3 will start the LCD Test to check different aspects such as your touch screen, dimming, speaker, cameras, receiver, vibration, RGB, sensors, and more. Go through each test to make sure the components of the phone are working fine.
The Final Negotiation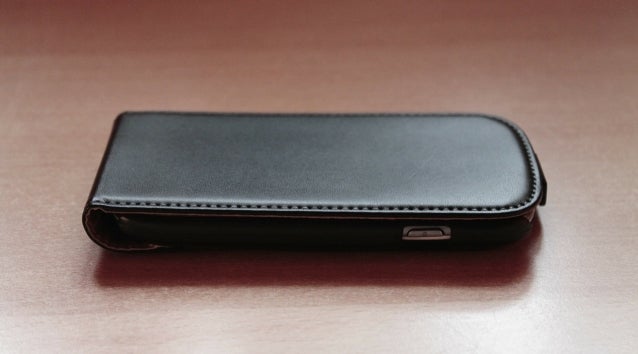 If everything has checked out and you are ready to hand over your cash, try one final negotiation tactic. What's the right amount to ask for a reduction? After successfully making a deal with several used phone purchases, I believe I've cracked it: negotiate as much as the price of buying a new case.
Since this is a used phone, warranty will be an issue and it's best to put a case on it that protects the device for long-term usage. So the amount to negotiate equates to the case you want to put on it. If the seller already is throwing in a sturdy case, just be happy with the deal.
It's important not to overreach in the final negotiation. You want to leave on a good note, so don't ask for the equivalent of a $100 Lifeproof Nuud case for the iPhone. A good, fair transaction leaves both parties happy, and gives you a better chance of contacting that person after the deal is made, just in case something goes wrong.
And remember how I said it's best to look for deals on social networks? Since the seller and you have friends in common, don't be an arsehole by being a tough negotiator. If you're getting a fair deal, take it without trying to look for an edge. In my last few deals, the result of this simple extension of courtesy has been that the seller has offered to let me try the device for a couple of days and with a money-back guarantee if I wasn't happy with the phone.