Dear Lifehacker, I'm looking for a new job, but my company regularly scans job sites and LinkedIn to see when employees update their resumes or profiles, and then they report them to their managers. How can I conduct my job search privately without anyone finding out? Sincerely, Treading Cautiously
Picture: James Francis/Shutterstock, Mykl Roventine/Flickr, Dani Lurie/Flickr, Michael Saechang/Flickr
Dear Treading Cautiously,
It may surprise some people to learn this, but what your company is doing is actually common. It's trying to make sure it identifies any employees who are "flight risks" before they bail and leave their current manager or coworkers in a lurch. They may also want to give the manager an opportunity to find out what's going on with the employee, why they're thinking about leaving, and see if they can convince them to stay.
Whatever the reason, it's unsettling to know that you can't look over job opportunities in your own time or update your resume without potentially getting crap for it when you walk into work the next day. It's even worse when you remember the best time to look for a better job is when you already have one. Looking for work when you're employed already means you can take your time and search for a good match as opposed to taking what you can get to make ends meet. So how do you conduct your job search in private when Big HR is looking over your virtual shoulder? Here's what you need to know.
Make Your Updates Private on LinkedIn and Other Social Networks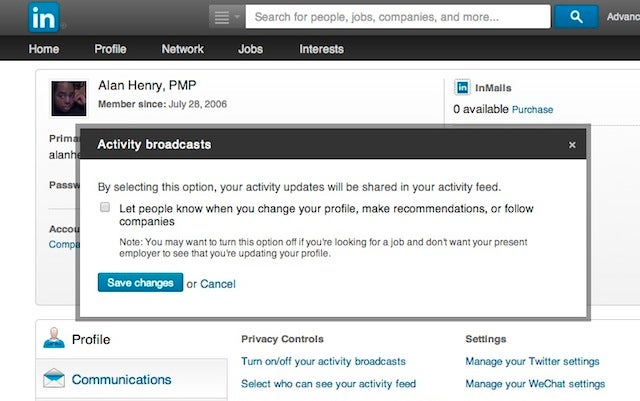 If you know your employer is digging around, your first step is to make all of your details as private as possible. We've talked about making sure LinkedIn doesn't notify the world every time you update your title or status, but taking some time to make your activity stream private and turn off broadcasts is another good step. This way, when you update your LinkedIn profile with details about your current job, or the type of job you're looking for, someone will have to actually come to your profile to see those things — they won't get broadcast to everyone connected with you, and HR's red flag won't go up.
The same rules apply if you're connected with your company or any coworkers on other social networks, such as Facebook and Twitter. You should be able to trust coworkers not to rat you out, but it's better to make those updates and details as private as possible anyway, and disconnect from anyone or any group you think may rat you out.
Make Your Resume Anonymous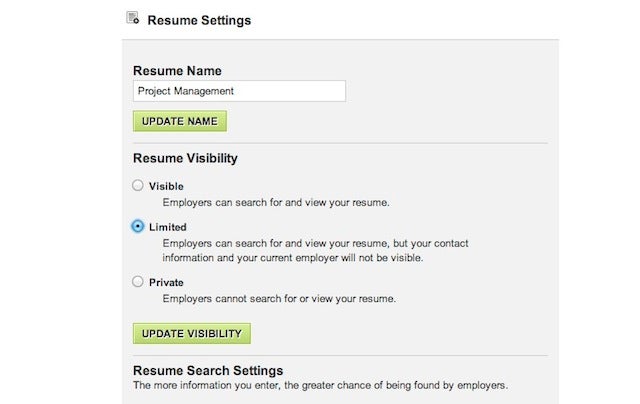 The next big step you should take if you want to update your resume in peace is to make it anonymous. Big job boards allow you to make your contact information private while the rest of your resume is public so that potential employers can still find you. Plus, you can still apply to jobs freely when you find one you're interested in. The downside is that employers that find your resume have to reach out to see if you're in their area, interested in work, or even to get your contact information. Also, many companies sort by resumes most recently updated, and yours may not appear in that list.
Making your resume anonymous will definitely protect your privacy though. Your boss may be able to find resumes for people who work at your company, but they won't get notified when they're updated, and they won't be able to see who you are (unless your job title or description gives it away).
Use Social Media On Your Own Terms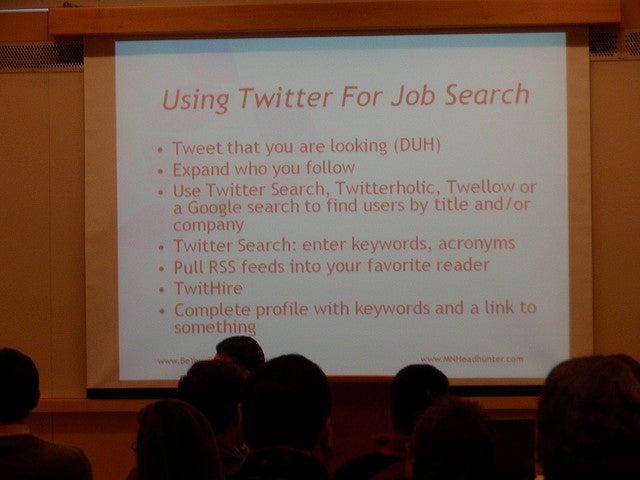 Making yourself private on social media and on job boards means that potential employers may have difficulty finding your profile and skills; information you want them to see. Instead, spruce up your profiles, then update your resume in private. Then connect directly with companies you want to work for on Facebook, Twitter and LinkedIn. That way, you can start to make contacts at those companies and hear first about new job openings. Sometimes, you can send your resume to the person behind the social account. Just make sure you connect the right way — following a company on Twitter and immediately asking "how do I get a job with you?" probably isn't a good idea. Make a connection with the community, or build a rapport with the staff behind the scenes. It's a long game, but it's much more effective.
Get Personal and Apply Directly to the Jobs You Really Want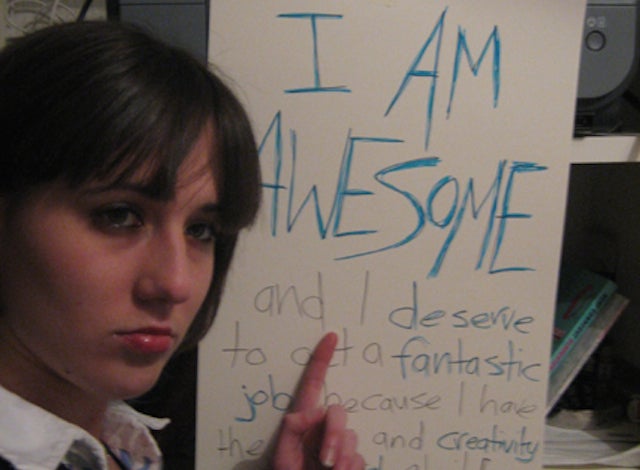 Whichever approach you take, you should at least reach out and apply directly to the openings you're interested in. Don't just submit a resume through a job board or an applicant-tracking site (unless you're asked to specifically). Everyone else is already doing that, and it's not a great use of your limited time. Go to the company's website and find the email address for HR (or, better yet, the hiring manager) and send in your resume directly. Sometimes, a personal touch makes all the difference, especially if you're applying for an unadvertised opening or a job that doesn't exist at a company you really want to work for.
In every case, the direct approach is the best way to go. As we've mentioned before, chasing job listings is a bad idea. You're much better off making contacts, either through those social networks you've locked down, reaching out to the company directly, or through your professional network (which, by the way, you should beef up before you start your job search).
Keep Your Job Search Out of the Office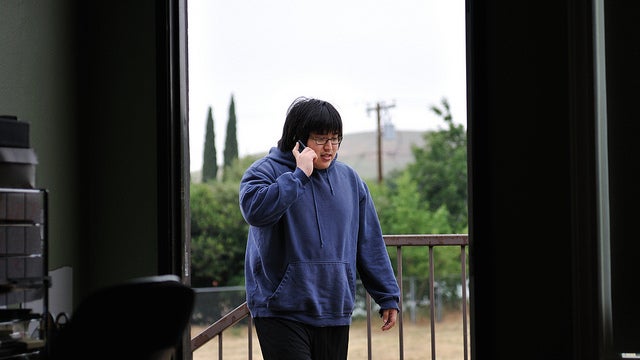 If you're worried your company is snooping around looking for people who may be thinking about leaving, you're probably not at the kind of company where you can be open with your boss about wanting to leave. However, if your relationship with your boss is good, talk to them. They may try to address the issue that's making you leave or lend their support in the form of a reference. If you both know the only way for you to get a raise or get onto the career path you want is for you to leave, they may have no problem with you looking for something better, as long as it's on your own time and they have a chance to prepare for your departure.
Admittedly, most people don't have that kind of relationship with their boss, so keeping tight-lipped about your plans is important. The usual rules apply here: go on interviews during days off — don't try to squeeze one in on your lunch hour. Don't tell your coworkers all about how you're fed up and getting ready to leave. Don't take job-related calls at your desk or use your work email for your job search. Instead, use your mobile phone and excuse yourself to a private place if you need to talk to a potential employer, and use your personal email. You don't want your own slip-ups to be the thing that exposes your job search to everyone around you.
Even after all of this, it's important to remember that you do have to make some trade-offs if you want to keep your job search private. It's easier now than ever to look for a new job without tipping your hand to a boss who may fire you just for looking, but if you really want to go all-out, you may have to run the risk of exposing your desire for a new job to the people you currently work with. Pick the trade-offs that work best for you, and do your best to land a new gig. Good luck!
Cheers Lifehacker
Got your own question you want to put to Lifehacker? Send it using our [contact text="contact form"].