Readers offer their best tips for installing new fonts into iOS, hiding stock apps in iOS 7.1, and assigning hotkeys for switching windows in Windows.

Every day we receive stacks of great reader tips. From the Tips Box is where we round up some of our favourites. Got a tip of your own to share? Add it in the comments or send it using our [contact text="contact form"].
AnyFont Lets You Install TrueType and OpenType Fonts to iOS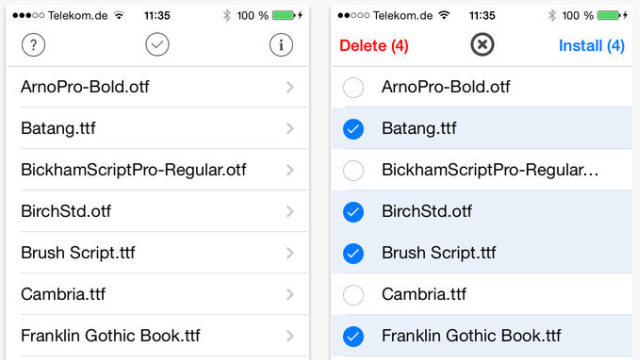 Florian shares this iOS app ($1.99) that lets you install fonts to iOS:
AnyFont lets you install any TrueType or OpenType font to an iPhone or iPad. You can then use those fonts in apps like Pages, Numbers or Keynote. The new fonts are installed as configuration profiles, similar to how the Apple Configurator works on a Mac.
Hide Stock Apps in iOS 7.1 With this New Trick
Simon shares this tip for hiding stock apps in iOS 7.1:
So, the old trick for hiding stock apps in iOS 7 no longer works in iOS 7.1, but I found this new trick featured over on 9to5mac.com. It's a little more involved, but it works pretty well, at least until they break it with another update.
sTabby Assigns Keyboard Shortcuts for Switching Windows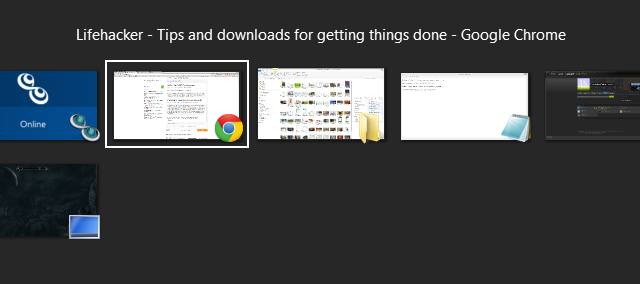 David shares an AutoHotkey script that makes switching windows easier:
I have written what I believe is a helpful utility for Windows called sTabby. It is free and open-source and written in AutoHotkey. Once the program is started, you can assign a letter key to any window you want to reach quickly. Then you can just press a hotkey followed by a letter to switch to the desired window. For example, I can assign my Firefox window the letter F and switch to it just using Caps Lock+F. Caps Lock is the default shortcut key, but you can change it. It sure beats Alt+Tab, Tab, Tab, Tab, Tab…