IKEA has unleashed its latest spread of furniture porn in the form of the PS 2014 collection. If you're a fan of IKEA Hackers, there are plenty of new additions to pique your interest; especially if you have a penchant for the avant-garde. Here are the highlights.
IKEA has revealed a sneak peek of its new PS Collection, which chiefly caters to young urban shoppers. The emphasis is on affordable, stylish items that can be transported between accommodations with relative ease. A bit like this:
Apparently, the new collection involved more than five years of planning and testing. There are 40 new products in all, ranging from bizarro transforming lanterns to retro balancing beams for kids. Here's the official blurb from IKEA which attempts to explain the underlining principles behind the new range:
Today, for the first time ever, more people live in cities than in the countryside. They move more often and live in smaller spaces. But they still dream of a beautiful, functional home that perfectly fits their lives. And perhaps most importantly, they have less money to spend. These global insights have inspired the IKEA PS 2014 collection.
 
The IKEA PS 2014 collection targets creative young urbanites. Therefore, it was important that it was designed by the very same creative young urbanites. And to truly make the collection globally relevant it was essential that the creative team included designers from every corner of the globe. A team of young designers was chosen to work closely with IKEA's own in-house designers to bring IKEA PS 2014 to life.
Whether you're a "creative young urbanite" or a normal person, there are some intriguing offerings in the 2014 PS collection that look ideal for various hacking projects. Here are a few highlights, courtesy of our friends at Gizmodo:
Balancing bench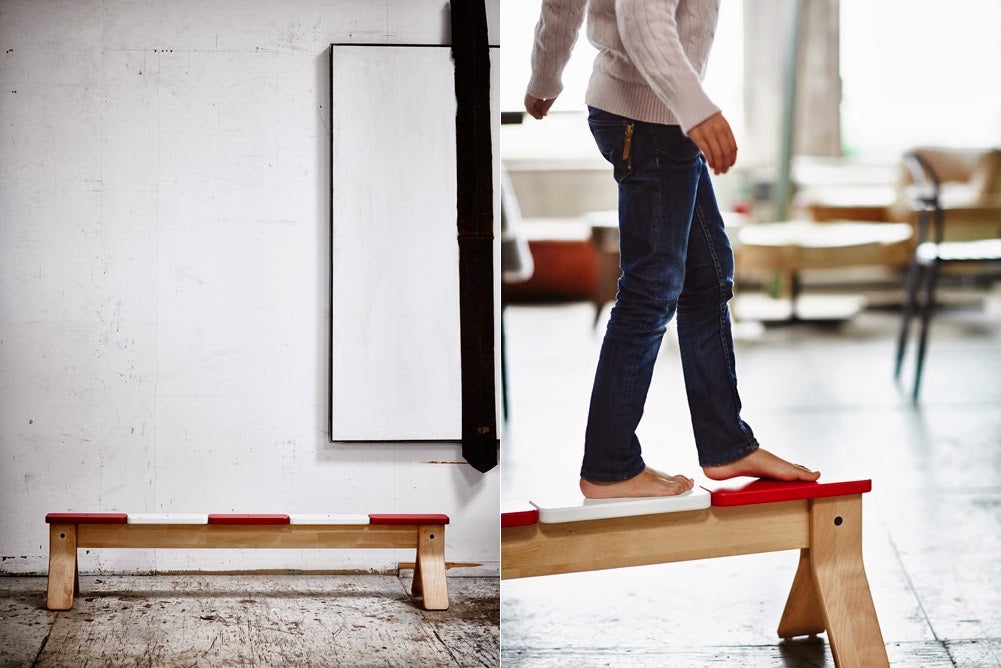 Here's a cute balancing beam for kids. We anticipate it appearing on IKEA Hackers as an overhead runway for pet rodents. You know it's only a matter of time.
Artichoke Pendant-style lamp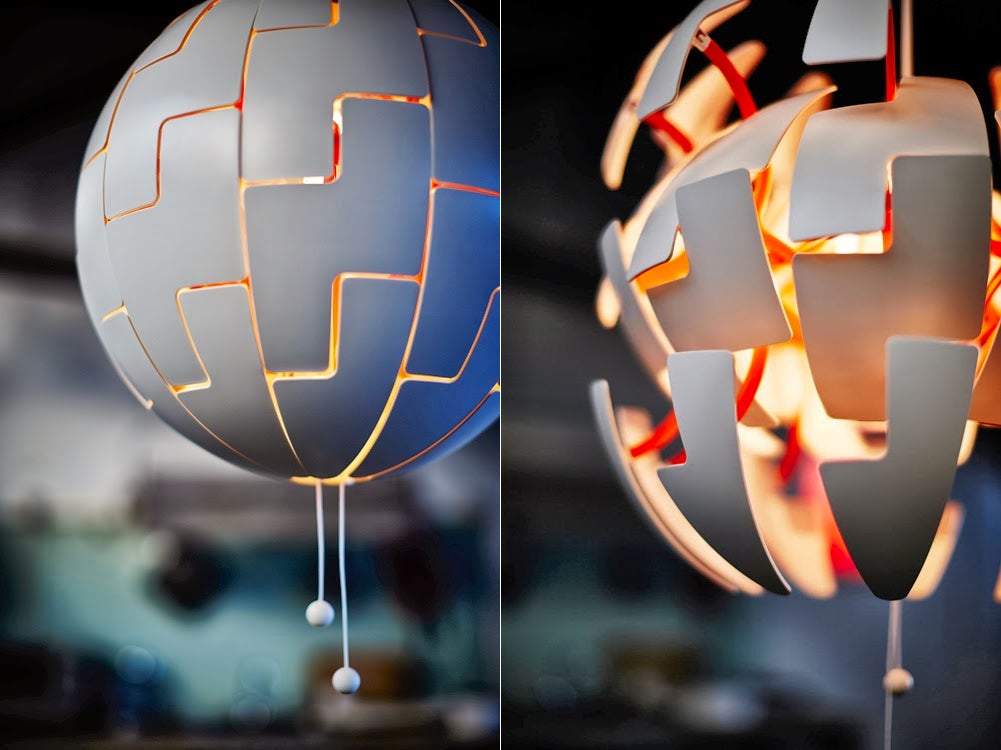 What strange sorcery is this? What looks like a futuristic globe or disco ball turns out to be a transforming pendant lamp. It opens up by pulling the attached cord. Nice!
Foyer-style bench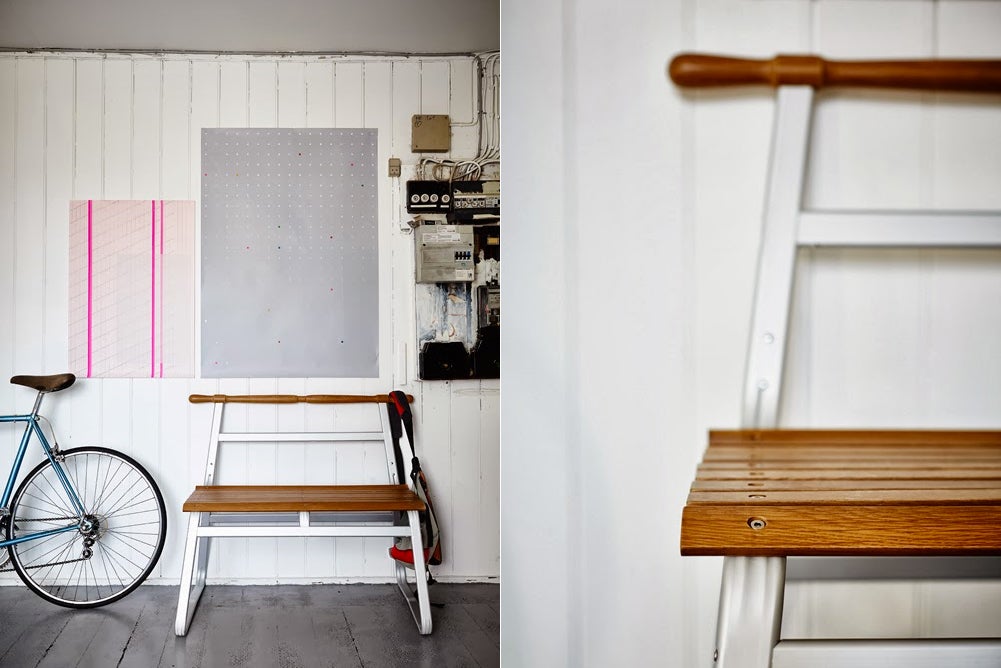 This one just looks purdy.
Corner rack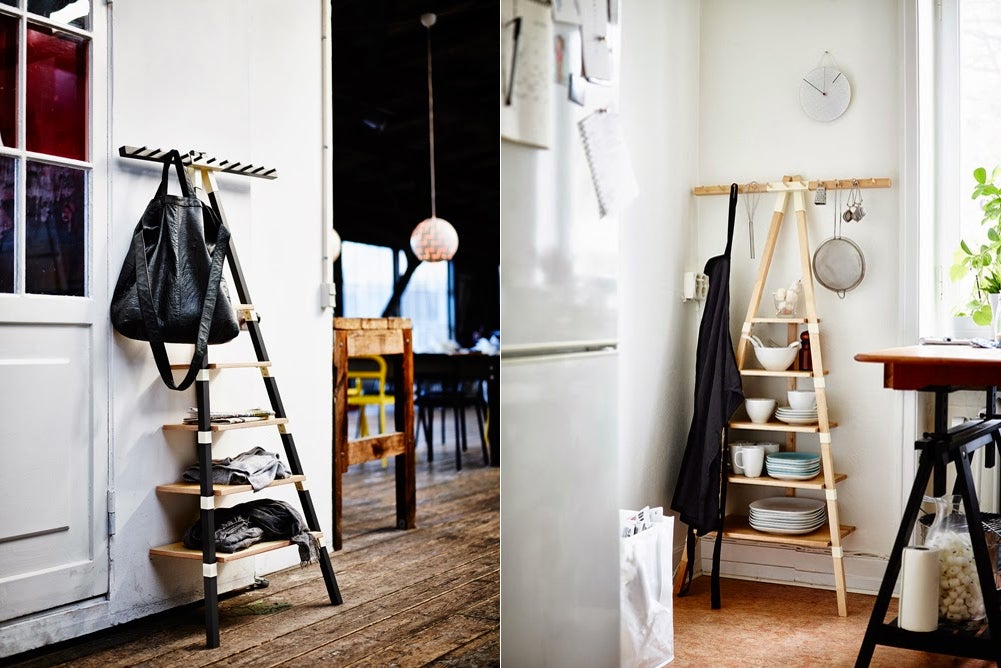 This ladder-like shelving system brings all sorts of ideas to mind. Even if you're not in a 'hacking' mood, it's still a good way to save space in small apartments.
Below is a page from the IKEA PS catalogue — note the curious shower-like wardrobe.
[clear]
[clear]
It's worth noting that these images all come from a European catalogue. However, we can expect to see most (if not all) of these products trickle into the Australian market in the months to come. Time to start saving.
See also: IKEA Outs 2014 Catalogue: Here Are The Highlights | The All-Time Best IKEA Hacks: 2007-2012 | 11 Reasons To Buy An IKEA Expedit Shelf (While You Still Can)
[Via Gizmodo]