Dear Lifehacker, I'm on a budget, and I don't have a lot of money for furniture. I have some pieces that work for me, but I tend to shop at department stores and IKEA to get my stuff. Is there any way to make that furniture last longer or strengthen it so it's more resilient? I don't want it to fall apart the next time I move! Sincerely, Frugal Furniture Spotter
Pictures: Neamov (Shutterstock), Martin Lindstrom, Duncan Hull, tmib_seattle, Sonya Green, S Jones
Dear Frugal Furniture Spotter,
If you love the furniture you have, there are plenty of things you can do to keep it looking nice and sturdy for the long haul. Some of it you can do now, after everything is assembled, but some of these tips you'll want to consider next time, before you buy another IKEA bookshelf or department store entertainment centre. Let's take a look.
Tighten Up Those Joints and Fixtures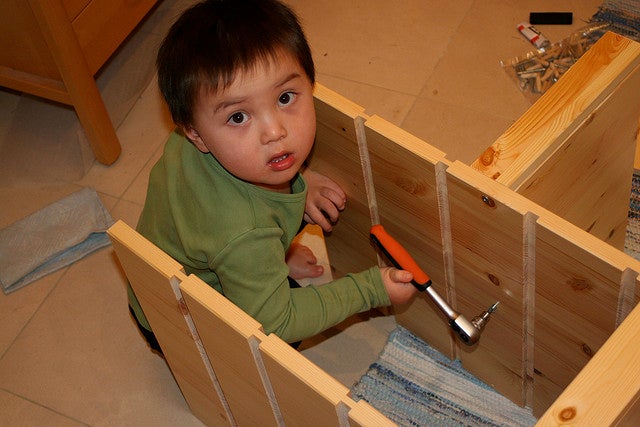 The first and most obvious way to make your furniture a little sturdier is to tighten down the fixtures, screws and fixtures in all of your furniture. If you have the option, take all of the books off the shelves and the electronics out of your entertainment centre, and tighten down the screws that attach the shelves to the sides or the sides to the frame. Don't overtighten the screws.
If the screws are stripped and coming out, or if you have wooden dowels that are designed to hold things together with pressure, you can shore those up with a little wood glue to keep the dowel in place, or secure the screw in place with toothpicks, auto body filler, or even a golf tee. If you have wood furniture with gaps near joints, head to the hardware store and grab paint stirrers or other thin pieces of wood. When cut to size, they can fill in those gaps nicely and make your entire shelf, desk or table more sturdy and secure. You could also take wood glue or filler to the joints directly and fill in areas where the pieces aren't flush. Just make sure to only use as much as you need — too much can have the opposite of the desired effect. We should note that most of these solutions make it hard to disassemble your piece, but that's the point — the joints and sides will be much more secure, and your furniture will be sturdier as a result.
Grab Extra Parts and Pieces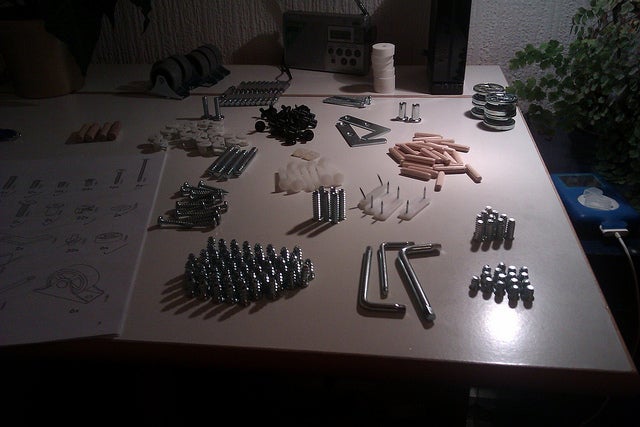 One of the nice things about IKEA furniture is that most of it is modular. Screws and dowels, not to mention shelves and wood sections, are all used across product lines. When you buy a new IKEA bookshelf, for example, you'll get what you need inside the box, but head over to IKEA's website anyway and look at the assembly guide. Then, before you leave, stop by the customer service desk. There's usually a bin full of extra dowels, screws and other tidbits that are frequently used in multiple desks, shelves, bookcases and other furniture items right there for the taking. Grab a few extras of the things you're going to need, just in case you're missing something you need, or if something breaks later on down the line and needs replacing.
This tip doesn't have to be IKEA-specific either. If you can find assembly instructions for your item online, check them out in the store or before you go pick up your furniture item, and then grab a few extra components while you're there.
Paint, Resurface, Restore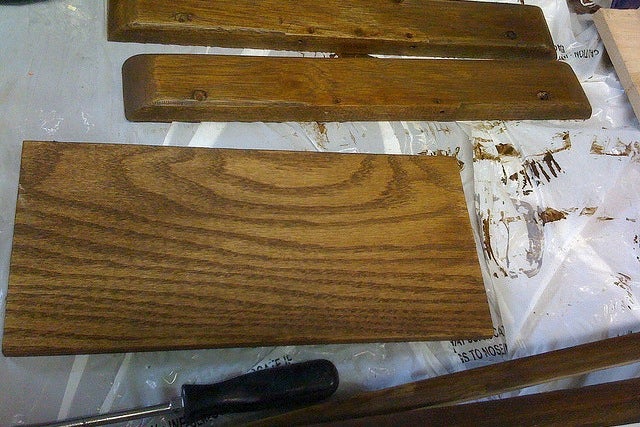 You'd be surprised how far you can get with an old piece of furniture if you take the time to restore it or at least spruce it up. Apartment Therapy's "Before and After" series is a good place to find inspiration, as are the folks over at IKEA Hackers. In many cases, you can get even more life from your cheap IKEA buys or your department store furniture by sanding it down, repainting or resurfacing it, or using it as part of another furniture item somewhere in your home.
You may have a little trouble finding the space to work on your furniture, but once you have it, a little sandpaper, paint and varnish will go a long long way.
Take It Apart Completely and Reassemble It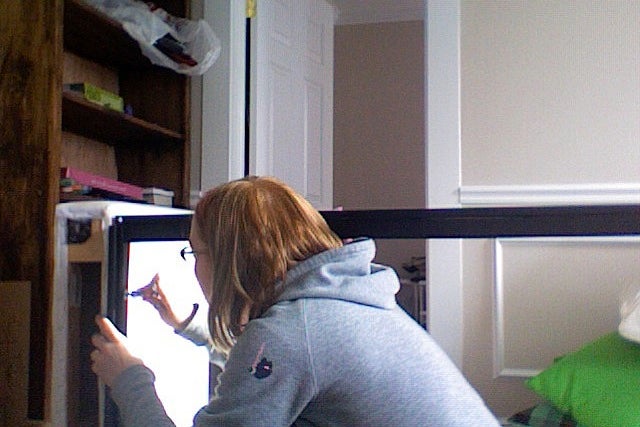 This is a drastic move, but if push comes to shove and you really want to keep the item you have, your best bet may be to take the whole thing apart, see where it's starting to show wear and tear,and then reassemble it, taking care to patch up specific areas with filler adhesive or replacement wood. You may want to drill new holes for now-stripped screw holes or fasteners to get around areas that have too much wear and tear on them. You're essentially re-building the furniture item from scratch and replacing anything that needs to be replaced, but it's worth the investment in time and additional parts if you love the item.
Don't Buy the Cheap Stuff — Or At Least Buy the Good Stuff for Less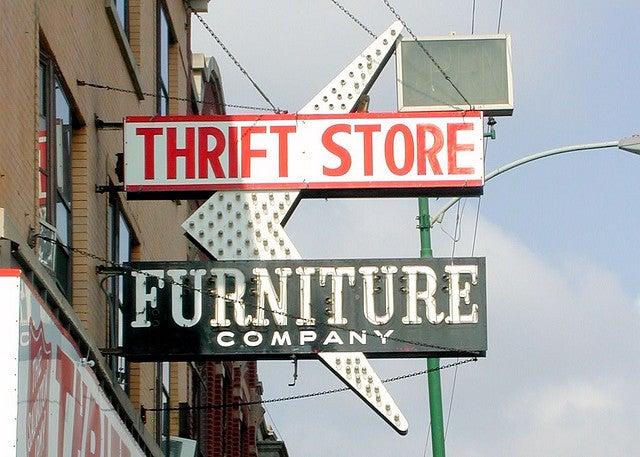 All of these suggestions can help you make the most of your existing furniture, butif you're spending money and time trying to shore up a $20 IKEA bookshelf so it won't fall apart the next time you move into a new apartment, you may be wasting your time and energy. Sure, you can make it sturdier, but the time you spend — not to mention the money you might spend at the hardware store — may outweigh the benefits. Keep that cost-benefit in mind and remember there are some times when buying cheap furniture just isn't worth it.
Visit your local thrift or secondhand stores and check out the furniture they have on hand — you may be able to find quality, well-made pieces for a serious discount. Estate sales are another good option, as are architectural salvage stores and surplus stores. In all cases, you can generally find high-quality furniture for low prices, so you don't necessarily have to settle for fibreboard bookshelves if you don't want them.
We hope that helps, Frugal Furniture Spotter! With a little elbow grease you can make your beloved furniture last a lot longer. If you're shopping for something new, don't think that you have to settle for less just because you're on a budget. Good luck!
Cheers Lifehacker
Got your own question you want to put to Lifehacker? Send it using our [contact text="contact form"].