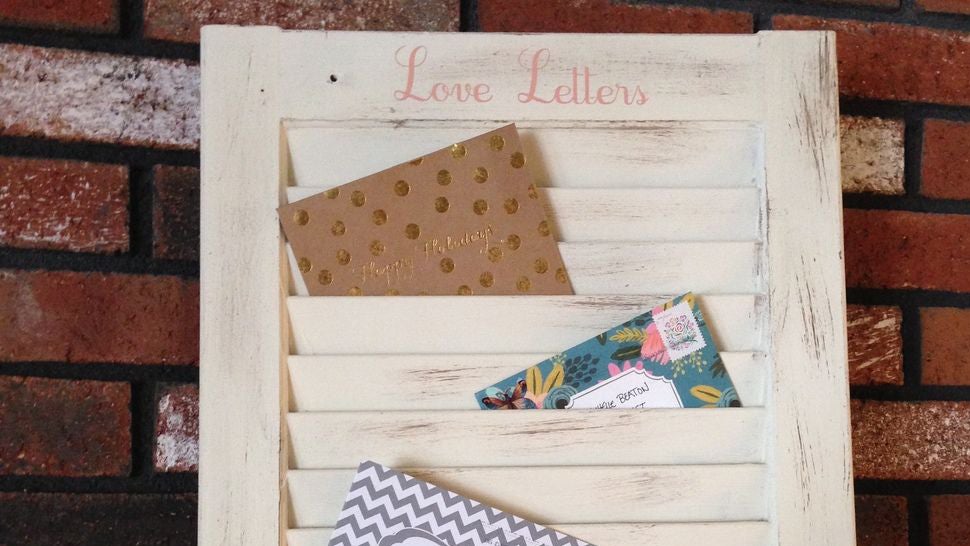 If you're a fan of the rustic look and you need a place to keep incoming mail and papers organised, this mail organiser will do the trick. Instructables user Weekend_Craft made it from an old window shutter.
Weekend_Craft painted it (it was originally red, and she wanted white with a weather-beaten look), and used a staple gun to attach a flat piece of thin wood to the back, so the mail wouldn't slide through the gaps. A vinyl decal adds interest.
Hit the link below for the full walkthrough — it's a clever way to make use of something that might be dumped otherwise.
DIY Window Shutter Mail Organiser [Instructables]