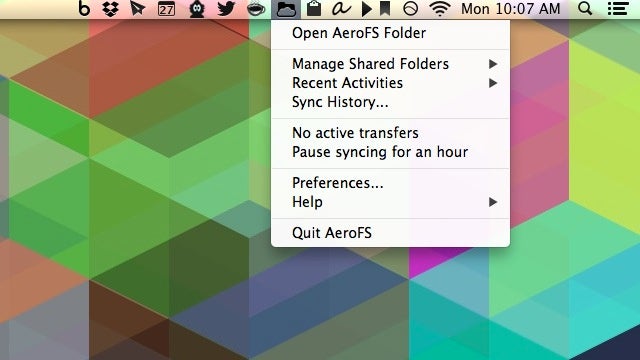 Windows/Mac/iOS/Android: Storing and syncing your files to a cloud service like Dropbox is fine for most people. If you'd prefer a little more privacy, AeroFS is a service that allows you to sync the contents of a folder between devices and access it from anywhere without storing your data on a third-party server.
AeroFS works exactly like Dropbox in that you create a folder on your computer, and that folder's contents are synced between all your other computers. You can also access that folder on any computer or Android device you have with AeroFS installed. Your data is never uploaded to a server, but it's accessible from anywhere provided you have your login credentials and at least one of your computers is online.
The free Hybrid Cloud version of AeroFS allows you to sync between three computers, but you can upgrade that for $US10/month. You can also upgrade to a fully private cloud if you want, which is also accessible from any iOS device. The setup process is incredibly simple, which makes it a lot easier to manage than some of the previous methods we've mentioned. If you're interested in creating your own Dropbox-style syncing service that doesn't rely on public servers, AeroFS is worth a look.
AeroFS [via Ars Technica]