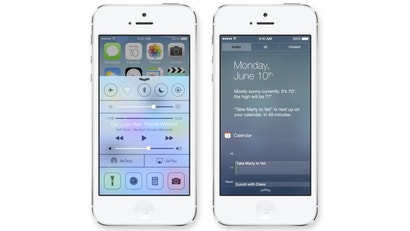 Many users lock themselves into a 24-month contract when they buy a new phone, preferring to pay an extra handset charge each month rather than hundreds of dollars up-front. That results in a cheaper effective hardware price, since the carrier subsidises you in return for signing up to a long-term deal. But with a very evident trend for higher monthly charges for Apple handsets, that arrangement looks unlikely to deliver quite the same level of savings when the next iPhone emerges.
The topic of handset subsidies came up at today's launch of Optus' mildly-revamped contract plans. Optus MD for sales Rohan Gameson noted that the typical rate charged to the customer had gone up across every carrier over the last year. For instance, on a plan charging $60 a month, the handset charge for the latest model iPhone 12 months ago was $5, he said. Right now, it's $11. You're still being subsidised, but the rate of subsidy has dropped.
A 16GB iPhone 5 costs $799, so paying $11 a month over 24 months means you're getting the phone at the end of the contract for $264. It's still a big saving on the face of it. But if this trend continues, the saving may not be so large when the iPhone 5/iPhone 5S appears.