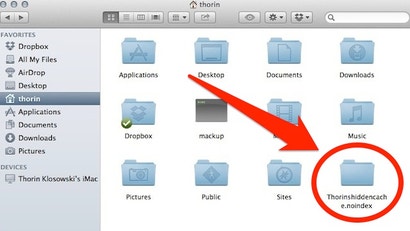 Mac: Spotlight is a fantastic, quick way to search for files, but sometimes you might want to hide files from Spotlight search. OS X Daily shows off a simple way to hide files from Spotlight by just adding a suffix.
All you need to do is add ".noindex" to a file name. So, if you have the folder "Thorinshiddencache", you can change that to "Thorinshiddencache.noindex" and the folder (and everything in it) won't pop up in Spotlight. The folder will still be available and visible, but at least the results won't accidentally pop up in Spotlight when you're searching for something unrelated.
If you do want to hide those private files even deeper, something like Obscurity will do the trick.
Force Spotlight to Ignore Folders & Files with a Naming Extension [OS X Daily]